Sabah CM urges wearing of traditional attire

Last Update: 31/05/2019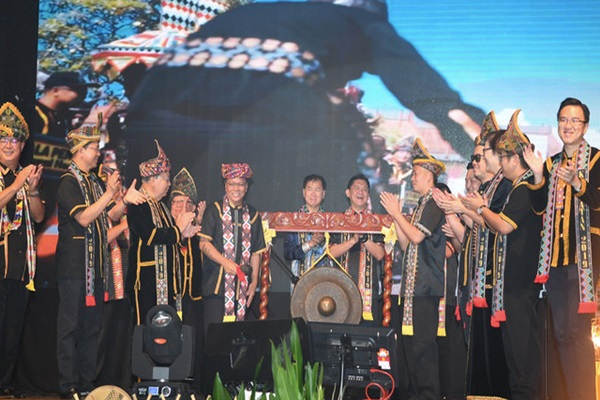 KOTA KINABALU, May 31 (Bernama) -- Sabah Chief Minister Datuk Seri Mohd Shafie Apdal today urged the people of the state to wear their traditional attire other than during the festive seasons to help those making these clothes and provide more job opportunities.
He said the material for making these attire is produced locally and not imported.
"I encourage (the wearing of the traditional attire), just like we wear batik clothes. Why not wear traditional attire? When we wear these attire, there will be more people buying these clothes and the makers will benefit," he said.
Mohd Shafie spoke to reporters at the official closing of the month-long Pesta Kaamatan for Sabah at the Kadazandusun Cultural Association (KDCA) Hongkod Koisaan Hall in Penampang here.
Also present were KDCA president and the Huguan Siou (paramount leader of the Kadazandusun Murut community) Tan Sri Pairin Kitingan and federal and state ministers.
Mohd Shafie also said that wearing traditional attire can, besides utilising the wealth of the people's heritage, help forge greater unity among the people.
"The attire used for the festival, such as the headgear, clothes and belts, can be sold. I am confident that encouraging their purchase and use can benefit many people," he said.
The Pesta Kaamatan, which was launched on May 1, ends today with the crowning of the Ratu Unduk Ngadau or Harvest Queen for 2019.
-- BERNAMA