Uggah wants Dayak community to embrace modern hi-tech agriculture

Last Update: 31/05/2019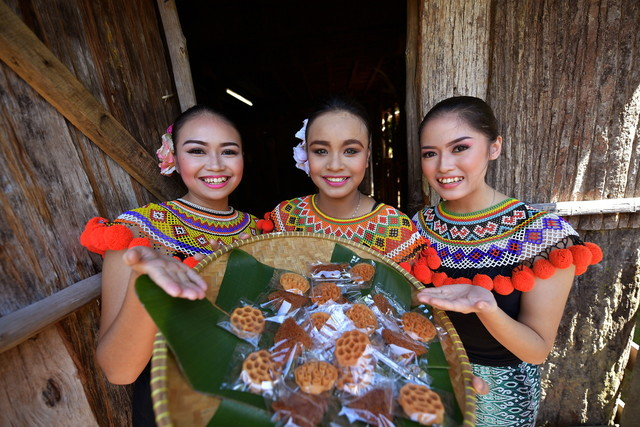 KUCHING, May 31 (Bernama) -- The Dayak community in Sarawak, especially the younger generation, should embrace modern hi-tech agriculture, which is the trend and a new source of wealth, Deputy Chief Minister Datuk Amar Douglas Uggah Embas said today.
Uggah, who is also Minister of Modernisation of Agriculture, Native Land and Regional Development, said his ministry would give its fullest support in terms of organising the relevant courses and training, the planting materials, starting grants, subsidies and links to markets in the state's goal to be a net exporter of food products by 2030.
"To other farmers, I would want to encourage them to go into crop diversification to have an alternative source of income when prices of traditional commodities like pepper, oil palm and rubber drop drastically in the market. The analogy of not putting all your eggs in one basket best amplifies the situation," he said in his message in conjunction with the Gawai Dayak celebration which falls tomorrow.
On the festival, he said it is a time for the Dayak community to rejoice in strengthening family ties, contributing to racial harmony and a time for thanksgiving as well.
"Like the Hari Raya, Chinese New Year or Christmas, weeks or days before the Gawai, the Dayak diasporas will make the Pulai ke Menoa or Balik Kampung trip.
"This will enable the young generation to best know and learn their culture and tradition at its very root ... the longhouse. This is very important for them to appreciate, practise and preserve their cultural identity and heritage," he said.
Meanwhile, Deputy Chief Minister Tan Sri Dr James Masing said the Gawai Dayak should be used as a cultural festivity to be enjoyed by all Malaysians.
"Let us make Gawai Dayak the knot that binds and the glue which seals all Dayak communities as one," said Masing, who is also Infrastructure Development and Transportation Minister, in his Gawai Dayak message.
He said Malaysians are most welcome to join the Dayak community in its celebration which, however, should not be turned into political activities and a gimmick to split the Dayaks further.
-- BERNAMA