Sandakan joins KK in holding "Double Six" tragedy memorial event

Last Update: 04/06/2019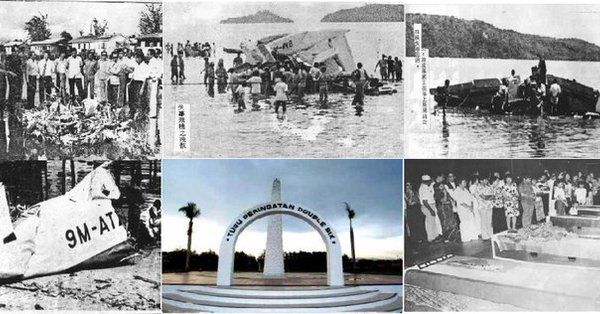 SANDAKAN, June 4 (Bernama) -- The "Double Six" tragedy memorial ceremony, normally held in Kota Kinabalu, will break tradition this year after organisers opted to also host a commemoration of the 43rd anniversary here.
The memorial ceremony will be held at Taman Chong Tien Vun, here, this Thursday (June 6).
This year's organiser, Calvin Choong, who is also Elopura state assemblyman, urged the people of Sandakan to come honour the victims who died in the plane crash tragedy 43 years ago, that also killed Sabah Chief Minister Tuan Fuad Stephens and several State Cabinet ministers.
The memorial event will start at 9am and will be attended by Sabah Health and People's Wellbeing Minister Datuk Frankie Poon, who is also Tanjung Papat assemblyman, and Sandakan member of parliament Vivian Wong, he said.
"The people's presence (at the event) will instil a sense of appreciation and care among the younger generation, especially Sabahans, for the State's history," he said in a statement here today.
On June 6, 1976, the Australian-made GAF Nomad light aircraft crashed in Sembulan, near Kota Kinabalu while on its way from Labuan to the state capital, killing everyone on board.
The crash, in which the cause is still shrouded in mystery, is known as the "Double Six" tragedy after it happened on the sixth day of the sixth month.
-- BERNAMA