Body of boy feared drowned in Kuala Ibai Lagoon Park found

Last Update: 06/06/2019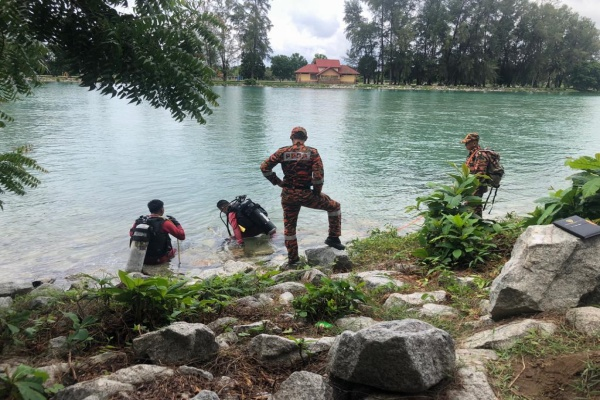 KUALA TERENGGANU, June 6 (Bernama) -- The body of a boy who reportedly drowned at Kuala Ibai Lagoon Park, near the Floating Mosque, here, this morning, was found this evening.
Jalan Kota Fire and Rescue Station chief, senior assistant Fire Supt Abdullah Zawawi Mohamed said, the body of nine-year-old Muhammad Aidil Muhammad Ghazali, was found floating at 4.48 pm, about 300 metres from the location of the incident.
"When the rescue team found the body, the water was receding and this facilitated the search operation," he said when contacted.
Abdullah Zawawi said the body had been handed over to the police for further action.
The victim was reported to have been standing at the sandy edge before falling into the water and was swept away in the 10.15 am incident.
Muhammad Aidil had gone to the recreational park with his family upon their return from his mother's hometown at Kampung Tanjung in Johor Baru in conjunction with Aidilfitri.
The search and rescue operation was conducted by fire fighters using a boat and three divers from the Water Rescue Unit. The public also helped in the rescue operation to find the victim using two boats.
-- BERNAMA