Homegrown MRQ76 equal to imported fragrant rice

Last Update: 09/06/2019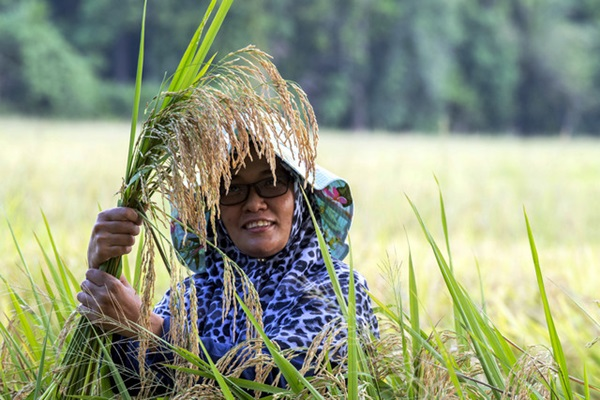 KOTA BHARU, June 9 (Bernama) – The Kemubu Agricultural Development Authority (KADA) would like more padi farmers to take up growing the MRQ76 variety of fragrant rice which was successfully trial planted in Selising, Kelantan and is considered on par with rice imported from Thailand and Vietnam.
KADA chairman, Senator Datuk Husam Musa, said: "I was happy to hear the news that the rice can be cultivated here. Its quality is comparable to the imported fragrant rice which we usually eat and suitable for people with diabetes."
He said discussions will be held with the Agriculture and Agro-based Industry Minister, Datuk Salahuddin Ayub, to determine the proportion of fields to be grown with MRQ76.
"The minister was glad the trial was fruitful and has said he will support KADA and MADA's (Muda Agriculture Development Authority) MRQ76 pioneering project," Husam told Bernama recently.
He said MRQ76 planters will be helped with a government subsidy, adding "this will be the first time it is being offered to fragrant rice growers", so farmers should capitalise on the opportunity as the price of fragrant rice – at RM40 per 5kg bag – could improve their income.
Kelantan Fragrant Rice Growers' Association chairman, Zailan Awang, said: "Alhamdulillah, after three tries we were successful, and after growers received help from MARDI (Malaysian Agricultural Research and Development Institute) and KADA."
He expressed hope that even more farmers will grab this opportunity and that KADA will have enough seeds for everyone.
He said that he will be meeting up with farmers to promote MRQ76's potential, adding as well that the Che Siti Wan Kembang brand of fragrant rice will be available after things like production and marketing matters have been worked out.
-- BERNAMA