Mukhriz: thousands at PH open house sign of strong unity

Last Update: 11/06/2019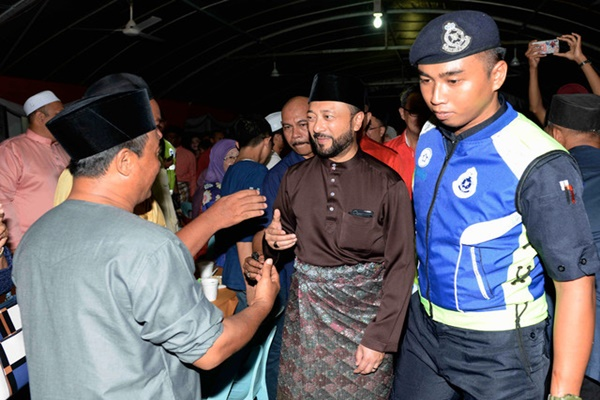 YAN, June 10 (Bernama) -- The presence of thousands of Malaysians of all races and backgrounds at the Kedah Pakatan Harapan (PH) Aidilfitri open house today was an indication of the strong spirit of unity among the people, said Kedah Menteri Besar Datuk Seri Mukhriz Mahathir.
Mukhriz, who is also state PH chairman, said it was important for Malaysians to maintain such unity, particularly by ignoring the efforts of certain parties to sow racial and religious discord.
The 7,000 to 8,000 well-wishers at the Aidilfitri celebration comprised not only the Malays but also the Chinese, Indians and Thais among others, and "this is a sign that the spirit of unity is at a high level", he said when speaking at the event in Guar Chempedak.
Among those present were Parti Amanah Negara president and Defence Minister Mohamad Sabu and party deputy president Datuk Mahfuz Omar, who is also the Human Resources Deputy Minister.
Mukhriz said if the people pandered to trouble makers, this would fracture the existing unity among the various races, and Aidilfitri celebrations would not materialise.
On behalf of the state government, he also apologised to the people for any mistakes or shortcomings of the state administration.
-- BERNAMA