Old water mains in Perlis will be replaced in stages - MB

Last Update: 11/06/2019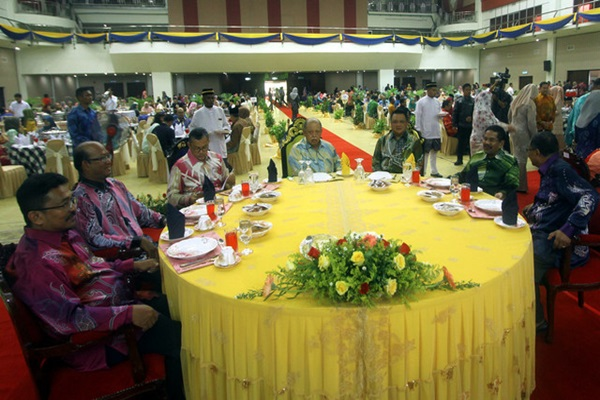 KANGAR, June 11 (Bernama) -- The Perlis government is now able to replace water mains in the state that are more than 50 years old in stages following the federal government providing an allocation to improve delivery of treated water to the people, said Menteri Besar Datuk Seri Azlan Man.
Without revealing the amount received, he said leaks happened almost daily in the underground piping system due to the age of the pipes, resulting in a high percentage of non-revenue water.
"We have identified the pipes that need to be replaced because the allocation was not that much," he told Bernama.
He said replacing the entire system would cost billions and thus priority would be given to important areas which have a high population density.
Meanwhile, state secretary Azman Mohd Yusof, speaking to reporters at the state -government's Hari Raya open house at Dewan 2020 here, said there were plans to make 2021 Visit Perlis Year.
Raja Perlis Tuanku Syed Sirajuddin Jamalullail, Raja Perempuan Perlis Tuanku Tengku Fauziah Tengku Abdul Rashid, Raja Muda Perlis Tuanku Syed Faizuddin Putra Jamalullail and Raja Puan Muda Perlis Tuanku Lailatul Shahreen Akashah Khalil graced the event.
-- BERNAMA