Reporters gather at entrance to Orang Asli settlement

Last Update: 12/06/2019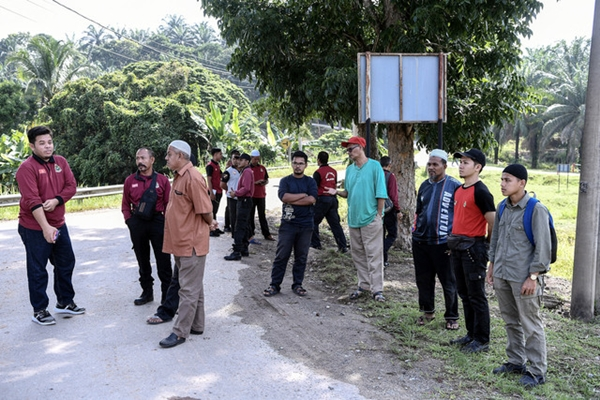 GUA MUSANG, June 12 (Bernama) -- More than 20 media practitioners gathered at the entrance to the Orang Asli settlement in Kuala Koh here to get the latest information on the community from the Batek tribe.
Kelantan Police chief Datuk Hasanuddin Hassan is expected to hold a press conference on the latest development of the case.
A check by Bernama found that the General Operations Force (GOF) personnel were monitoring the entrance.
Other security agencies including the Fire and Rescue Department, National Disaster Management Agency and Civil Defence Force were not allowed into the area.
It is understood that the GOF is currently conducting operations to locate the graves of 12 Orang Asli who were buried according to customary rituals in the jungle.
Gua Musang Police chief Supt Mohd Taufik Maidin when contacted said the road block at Aring 10 was to control the entry and exit of the people in the area.
Yesterday, Health Ministry said that there were 14 Orang Asli deaths in the area but only two were confirmed to be from pneumonia.
-- BERNAMA