No increase in price of essential goods in Ipoh

Last Update: 13/06/2019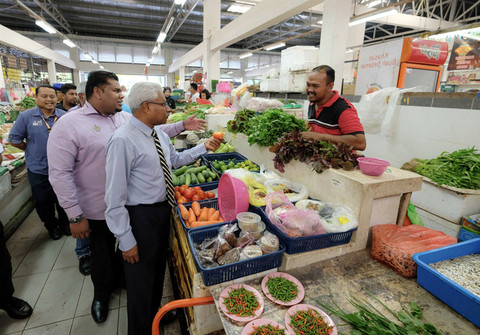 IPOH, June 13 (Bernama) -- There is no increase in the post-Aidilfitri prices of essential items, especially fresh produce in the city.
Bernama check at the Pasar Besar Ipoh today found that most people were satisfied with the affordable and moderate prices of essential items such as chicken, fish and vegetables.
A consumer, Rokiah Jamaludin, 53, said the prices of most of the essential goods were cheaper compared to last year.
"Usually after Aidilfitri, the prices of goods will go up but today I bought one whole chicken for only RM15, which is affordable for me," she said when met here.
For Nurziah Abu Mansor, 65, she was happy with the prices of essential goods that she had bought at the market.
A chicken trader who only wanted to be known as Ina, 45, said traders cannot raise prices arbitrarily because they have been designated under the price control scheme by the Domestic Trade and Consumer Affairs Ministry.
"We sell standard processed chicken at RM7.50 per kg, it is the same before and after the festive season," she said.
-- BERNAMA