15 foreign hookers nabbed in George Town

Last Update: 13/06/2019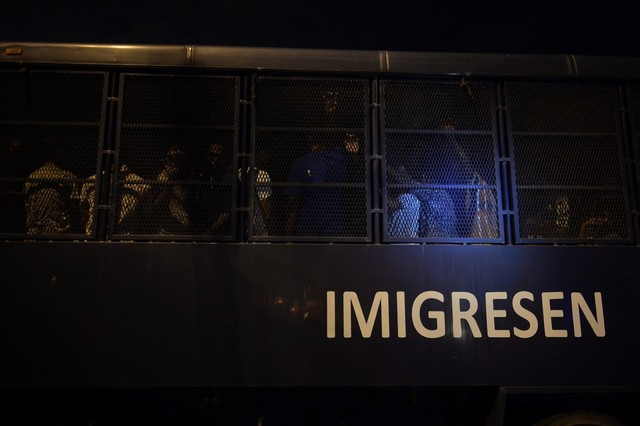 GEORGE TOWN, June 13 (Bernama) -- Fifteen foreign women working as Guest Relations Officers (an euphemism for prostitutes) were nabbed in immigration raids on two entertainment joints, in Jalan Bukom and Lebuh Pantai here, in a 10 pm operation yesterday.
Penang Immigration Department director Muhamad Husni Mahmud said the raids were mounted after surveillance on the "goings on" at the two premises.
"Twelve of the women were from Vietnam and three from China. Their ages were from 21 to 35 years," he told Bernama.
He said they did not have work permits and were abusing their social visit passes.
He added that a worker at one of the premises, a Pakistani man without valid travel documents, was also detained and that 21 "customers" were screened in the operation.
-- BERNAMA