MMEA detain 17 foreign fishermen, four boats in Kelantan

Last Update: 18/06/2019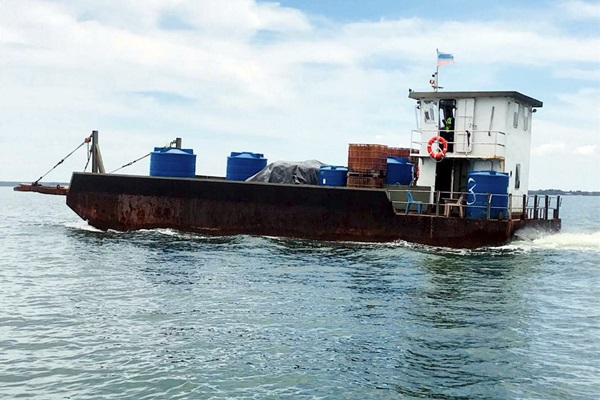 BACHOK, June 18 (Bernama) -- The Kelantan Malaysian Maritime Enforcement Agency (MMEA) detained 17 foreign fishermen and four boats from Vietnam for fishing illegally in the country's waters from January to June this year.
Its acting director Maritime Commander Ismail Hamzah said the agency also seized assets worth about RM2 million including fish, boats and fishing equipment.
"All those detained were charged under the Fisheries Act 1985," he told reporters when met at the Aidilfitri Open House hosted by Kelantan MMEA here last night.
He said they were detained while fishing illegally between 60 to 100 nautical miles from Tok Bali beach, Pasir Puteh.
Ismail said MMEA would tighten its control from May until July, as the period would be the focus of foreign fishing boats to invade the country's waters due to plenty of supply of fish and squid along the waters of Kelantan, Terengganu and Pahang during that time.
He said the use of existing assets namely two ships and four patrol boats would be maximised to control and monitor 27,637 nautical miles of Kelantan waters.
He said 147 personnel of various ranks would be on duty for 24 hours on rotating shift schedule to curb any form of invasion of foreign fishing boats.
-- BERNAMA