KPDNHEP working with border agencies to prevent smuggling of subsidised items

Last Update: 18/06/2019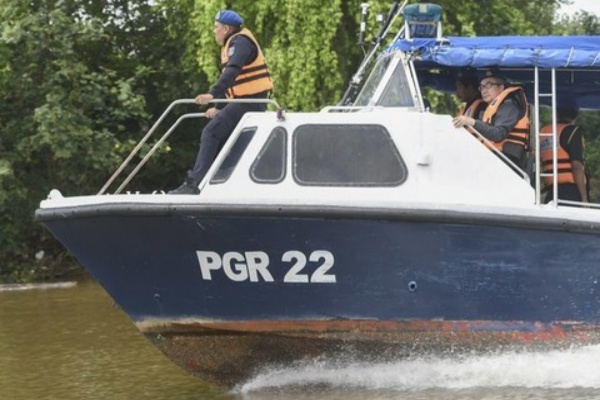 TUMPAT, June 18 (Bernama) -- The Domestic Trade and Consumer Affairs Ministry (KPDNHEP) has always taken a serious view of activities involving the smuggling of subsidised and controlled items at the Malaysia-Thailand border to ensure that the subsidy on such items is enjoyed only Malaysian citizens.
KPDNHEP Deputy Enforcement Director Rosli Ahmad said that the ministry had also taken various measures to combat the smuggling of the items by establishing closer ties with other enforcement agencies at the border.
He said the Kelantan-Thailand border stretched about 191 kilometres from Pengkalan Kubor to Kalai, Jeli, with the average width being 20 metres across Sungai Golok.
The stretch was conducive for quick smuggling activities, thus making it difficult for authorities to carry out enforcement.
"One of the enforcement strategies in curtailing the smuggling of controlled items is to collaborate with other border enforcement agencies.
"At present, border control is carried out by the 7th Battalion of the General Operations Force (PGA7) from Rantau Panjang to Pengkalan Kubor. Both KPDNHEP and PGA7 have discussed the direction of enforcement at the border as well as sharing roles and law enforcement," he told reporters after conducting a survey of the border by boat on Sungai Golok here today.
He said KPDNHEP had also collaborated with the Malaysian Border Control Agency (AKSEM), PPM, Malaysian Armed Forces (ATM), Immigration Department, Royal Malaysian Customs Department (JKDM) and the Road Transport Department (JPJ).
"As a result of our enforcement ties, we recorded 42 cases with seized items valued at RM225,176.
"Of the total, 22 cases were recorded by PPM, PGA (10), PDRM (6), AKSEM (2) and one each by ATM and JKDM," he said.
Rosli said although there were three legitimate roads at Bukit Bunga in Jeli, Rantau Panjang in Pasir Mas and Pengkalan Kubor here, there were still hundreds of rat routes which made it possible for goods to be easily smuggled in and out of the country.
He said the collaboration would also help curb the leakage of controlled items and resolve issues such as the abuse of power, corruption, breach of trust as well as other malpractices in the process of distributing basic necessity subsidies to eligible target groups.
-- BERNAMA