Art for Peace coming to Penang  

Last Update: 19/06/2019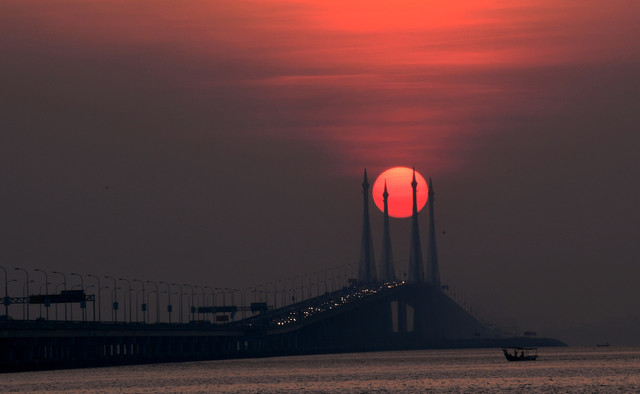 GEORGE TOWN, June 19 (Bernama) -- The second "Art for Peace" by the United Nations Educational, Scientific and Cultural Organization (UNESCO) will be held in Penang on July 3.
It debuted at UNESCO headquarters in Paris in May 2016 with an aim to bring together artists and scholars from East and West for a round-table discussion and exhibition of works with an anti-war, anti-pollution and anti-poverty sentiment, among other things.
Global Chinese Arts & Culture Society (GCACS) president, Prof Lin Xiang Xiong, who will be a keynote speaker at the forum this year focused on embracing being multicultural and multiracial, said that arts and culture is part of our everyday lives yet many do not recognise its importance.
"We hope the forum creates awareness of how much arts and culture impacts our lives, and hopefully leads to peace and harmony," he said at a press conference today which coincided with an announcement of a groundbreaking ceremony for his art gallery on July 2 and due to be ready in new IJM Land Bhd development, The Light, by 2022.
IJM Land Bhd (northern region) senior general manager, Datuk Toh Chin Leong, who was also at the press conference said: "Art for Peace will be a preview of many upcoming UNESCO events as they have agreed to set up an office at the art gallery and organise a lot more activities in Penang".
For more information on the event themed "Art and Society" and to be attended by UNESCO experts as well as scholars and artists from Asia and Europe, contact the organiser at (04) 296 1222 or e-mail: leejou@ijm.com.
-- BERNAMA