Perak SADC to initiate RM1 billion Agrovalley project

Last Update: 20/06/2019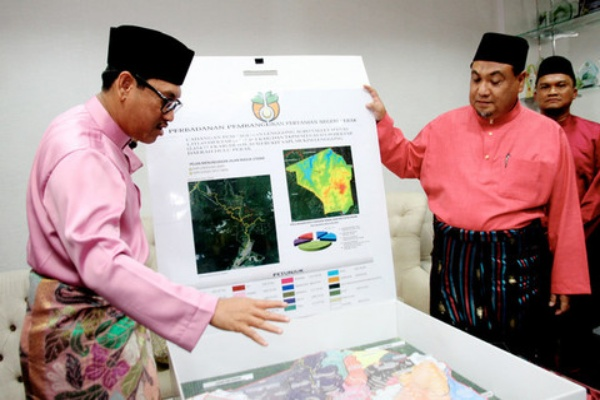 IPOH, June 20 (Bernama) -- The Perak State Agriculture Development Corporation (SADC) will initiate the Perak Agrovalley project with a targeted investment of RM1 billion.
Menteri Besar Datuk Seri Ahmad Faizal Azumu said the project would be introduced with integrated development features involving investment in agriculture technology by government agencies and the private sector.
He said the project, drawn up by the Perak SADC in collaboration with the Agriculture Department, Fisheries Department, Veterinary Services Department, Area Farmers Organisation and Federal Agricultural Marketing Authority, would be developed on 1,983 hectares of land.
"This project with an integrated agriculture concept will involve the cultivation of cash crops, vegetables and fruit trees as well as livestock farming, depending on the topography of the area," he told reporters after chairing a special meeting of the Perak SADC board of directors, here, today.
Ahmad Faizal said the SADC had also drawn up and implemented a number of integrated agricultural projects with the 'rakyat' on farms belonging to the corporation.
"One of these integrated projects is the Gelong Gajah Farm in Beruas comprising oil palm cultivation and livestock farming involving six cattle breeders with 200 cattle.
"Soon, the Perak SADC will carry out integrated farming involving oil palm and cash crops including pineapple at Sungai Selinsing in Tapah, and oil palm together with pineapple in Lekir, Manjung district.
-- BERNAMA