Sabah Ministry welcomes Chief Minister's recommendation to don traditional clothes to work

Last Update: 21/06/2019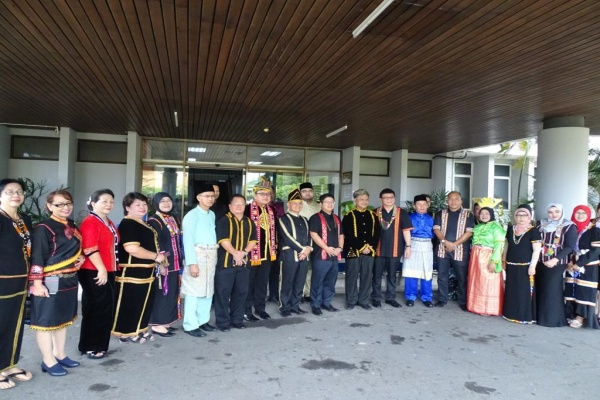 KOTA KINABALU, June 20 (Bernama) -- The Sabah Rural Development Ministry (KPLB) has welcomed Sabah Chief Minister Datuk Seri Panglima Mohd Shafie Apdal's recommendation on wearing traditional clothes to work.
Its minister Datuk Ewon Benedick said the government's decision to allow civil servants to wear traditional outfits to the office on certain days proved the government's commitment to respecting and highlighting the cultures of the various ethnic communities in the state.
"This is a new policy introduced by the Sabah Government today which does not only strengthen our cultural heritage, but can also create a new industry to design or produce ethnic Sabah-style clothes suitable for office wear or attending official government events," he said.
He was speaking to reporters after a photo session held in conjunction with the first day of staff wearing traditional attire to the office here, today.
Ewon, who is also Kadamaian assemblyman said his ministry would be observing the dress code every Thursday.
-- BERNAMA