Raub service centre in Felda Tersang razed

Last Update: 22/06/2019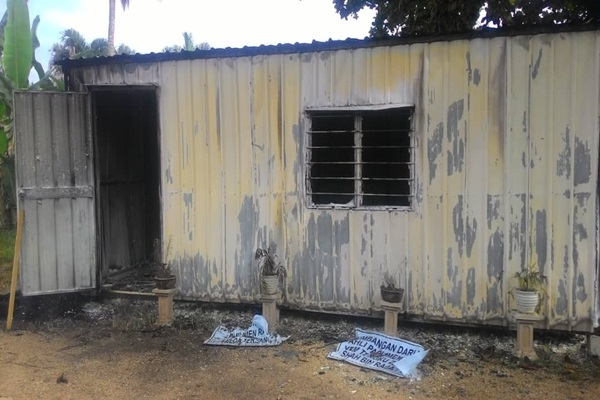 KUANTAN, June 22 (Bernama) -- A cabin which served as the Raub Parliamentary Service Centre in Felda Tersang 1, was completed destroyed by fire early this morning.
Raub police chief Supt Wan Mohd Zahari Wan Busu said the fire was believed to have started at 4.15 am, based on the information provided by the service centre coordinator.
"The coordinator of the service centre alleged he was informed about the fire by a friend who lived nearby and rushed to check out the situation.
"However, all equipment and facilities in the cabin were destroyed when he arrived at the scene," Wan Mohd Zahari said when contacted here today.
The cabin was contributed by Raub MP, Tengku Zulpuri Shah Raja Puri who is also the Water, Land and Natural Resources Deputy Minister.
-- BERNAMA