Kelantan RTD will allow local authorities to enforce traffic laws

Last Update: 24/06/2019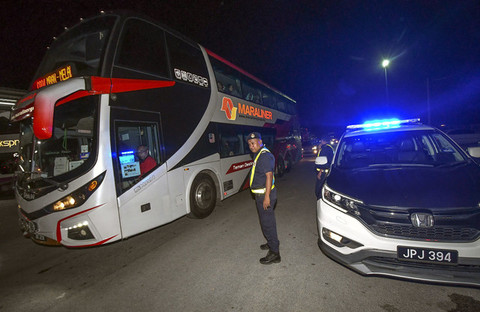 KOTA BHARU, June 24 (Bernama) -- The Kelantan Road Transport Department (RTD) will allow the local authorities (PBT) to have more authority over the enforcement of traffic laws in the state.
Its director Mahasan Mustapa said the RTD had earlier held two meetings with the Kota Bharu Islamic City Municipal Council (MPKB-BRI) to discuss the matter.
"Based on the discussion so far, the extension of authority is expected to be finalised by year end. Once finalised the PBT will have the authority to enforce traffic rules to cover traffic and parking offences in their respective areas," he told reporters at the department's Hari Raya gathering here today.
Mahasan said the extension of authority to PBT was not new as the move had been introduced in several states including Kuala Lumpur and Putrajaya.
Commenting on the use of window tints which came into force on June 8, Mahasan said the Kelantan RTD has yet to receive any application to have their vehicle windows tinted from the public.
"Applications for the installation of window tints for the front doors will be considered for health and safety reasons but RM1,500 yearly fee will be charged for that purpose," he said.
Vehicle owners who install window tints for the entire vehicle without submitting an application and getting RTD approval would be issued a summons and could be fined up to RM300, he added.
--BERNAMA