Kampung Simee Health Clinic issue, state govt to look for solution

Last Update: 27/06/2019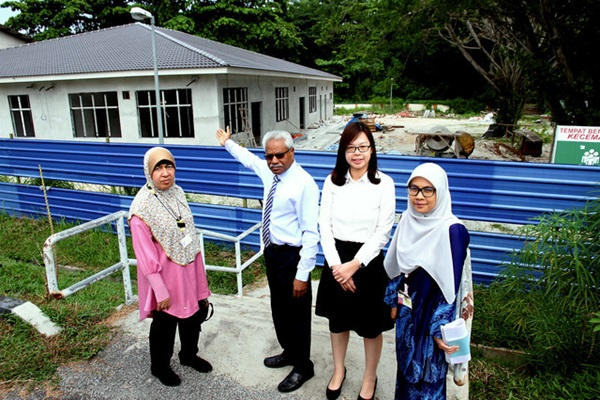 IPOH, June 27 (Bernama) -- The state government will look for a solution to the problems at the Kampung Simee Health Clinic here, including about parking, said chairman of the state Health, Consumer Affairs, National Integration and Human Resources Committee, A. Sivanesan.
He said from his visit to the health clinic, he found out that the three main issues which must be given attention were the status of the pharmacy building, the lack of staff and the problem of parking.
"On the pharmacy building, the project is under construction and is about 80 per cent completed, we expect it to be completed by the end of this year.
"On the parking problem, we will refer the matter to the state government and the Perak State Secretary Incorporated (SSI) to see if there is land to build a multi-storey car park," he told reporters after visiting the Kampung Simee Health Clinic here today.
Sivanesan added that if there was no available state government or SSI land in the area, he would discuss with the Perak Road Transport Department to allow patients to park their cars in its compounds which were in front of the clinic or for the police to allow parking on the road shoulders.
"On the issue of the lack of staff, we will discuss it with the Public Service Department," he said.
The Kampung Simee Health Clinic which began operations in 1977 now attends to between 400 to 500 patients each day.
-- BERNAMA