Raja Muda of Perak graces MPO tour series

Last Update: 28/06/2019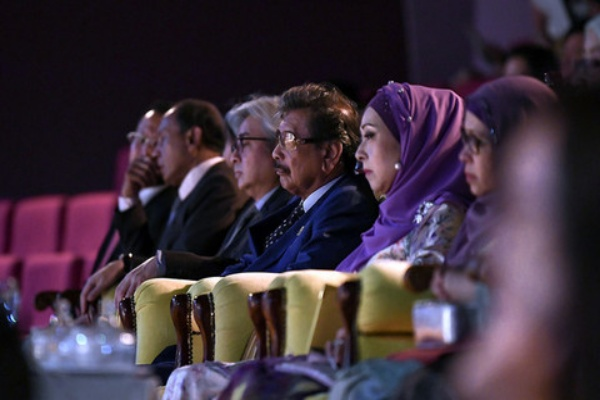 IPOH, June 28 (Bernama) -- The Raja Muda of Perak, Raja Jaafar Raja Muda Musa, and Raja Puan Besar of Perak, Raja Nazhatul Shima Sultan Idris Shah, today graced the Malaysian Philharmonic Orchestra (MPO) North Malaysia Tour 2019 at PERAKfm Auditorium, Department of Broadcasting Malaysia here.
Also present were Raja Di Hilir Perak, Raja Iskandar Dzulkarnain Sultan Idris Shah, and Raja Puan Muda Perak, Tunku Soraya Abdul Halim Mu'adzam Shah.
The two-hour concert featured great classical songs such as Academic Festival Overture by Brahms, Piano Concerto No.1 (by Tchaikovsky) and Overture to Candide (by Bernstein).
The concert, led by MPO Resident Conductor Gerard Salonga, also performed local songs such as Tunggu Sekejap, Cindai, Tanah Pusaka and Putera Puteri.
MPO North Malaysia Tour 2019 will continue to Penang on July 2.
-- BERNAMA