Pengkalan Kubor-Tak Bai bridge project must be implemented quickly

Last Update: 29/06/2019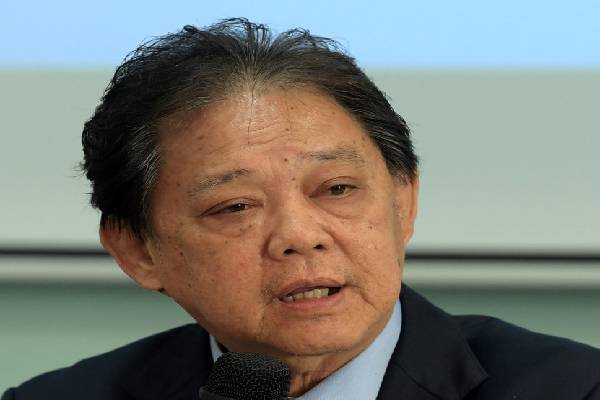 By Anis Nabilla Md Wazilah
NARATHIWAT, June 29 (Bernama) -- The Tourism, Arts and Culture Ministry will submit a request to the Ministry of Works to speed up the implementation of the bridge at Pengkalan Kubor, Kelantan and Tak Bai, southern Thailand, to spur tourism.
Its Minister Datuk Mohamaddin Ketapi said that he had taken the proposal to the Works Minister Baru Bian for the bridge to be constructed as soon as possible.
''I understand that the Thai side are ready for the construction of the bridge. I will take the proposal to speed up work on the bridge to the Ministry of Works.
''If the bridge is available, it will be able to accommodate tourists more comfortably from Thailand to Malaysia and vice versa, and the businesses of both nations will be smooth as they don't have to use the ferry,'' he told reporters during his working visit to Thailand in conjunction with the 2019 Thailand-Malaysia Sports and Cultural Tourism Festival here today.
In January, Deputy Prime Minister Datuk Seri Dr Wan Azizah Wan Ismail was reported to have said that the two nations agreed to speed up the processes of constructing the bridges connecting Kelantan and Narathiwat; namely, Tak Bai-Pengkalan Kubor and Sungai Golok-Rantau Panjang Bridges.
According to Dr Wan Azizah, both the countries were also committed in realising the construction of the Friendship Bridges and expected the ground-breaking ceremonies for the constructions of both bridges could be performed by the prime ministers of both countries this year.
Commenting on the two days working visit which started yesterday, Mohamaddin said that it was a good and effective move in promoting Malaysia.
''We will make a reciprocative invitation to the Narathiwat governor (Ekkarat Leesen) whereby, the time and places to visit will be decided later," he said.
Also during the working visit, he was also taken to the official residence of the governor, Wat Chong Thara and the Tak Bai Farmers' Market.
Meanwhile, Ekkarat gave his assurance on the security of Malaysians visiting the turbulent region.
Ekkarat, who is the first Muslim to be appointed the governor of Narathiwat, said that the situation in the region was getting better compared to the previous year.
''...one can say such incidents (violence) are getting less, this is due to the co-operation of the police, army and local residents themselves to safeguard security so tourists will come here,'' Ekkarat, who was assisted by his wife Nosma Leesen as interpreter in the interview.
-- BERNAMA