MMEA nab Vietnamese fishermen harvesting sea cucumber off Kudat

Last Update: 01/07/2019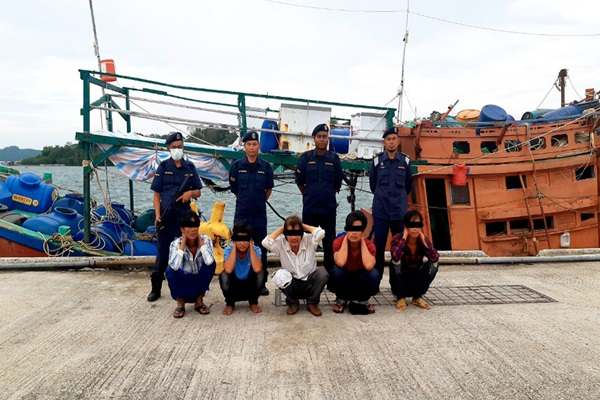 KOTA KINABALU, July 1 (Bernama) -- The Malaysian Maritime Enforcement Agency (MMEA) of Kudat have detained a Vietnamese fishing boat for illegally harvesting sea cucumber near Pulau Sibongor Laut in Kudat yesterday.
Kudat Maritime Zone operations deputy director, Maritime Lieutenant Musa Dail said that the boat, which had five crews, was detained at 10 am and an inspection revealed that it did have any registration document.
He said that the skipper and crew, aged 29 to 39 years, also did not have any valid identification document.
He said that the seized boat and 500 kg of sea cucumber on board were estimated to be worth RM600,000.
''This is the ninth case involving the detention of foreign fishermen harvesting sea cucumber in the waters of Kudat this year. The boat was also found to be using forbidden equipment,'' he said in a statement today.
Musa said that the waters of Sabah was rich with sea cucumber and the high domestic and foreign demands lured foreign fishermen to harvest them illegally.
The case was being investigated under the Fisheries Act 1985 and the Immigration Act 1959/63.
-- BERNAMA