Traders excited to move into Pasar Payang 2

Last Update: 04/07/2019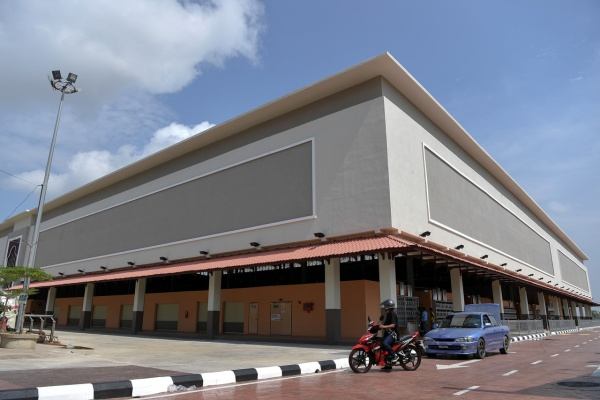 KUALA TERENGGANU, July 4 (Bernama) -- The Pasar Payang 2, which will temporarily house traders currently operating at the Pasar Besar Kedai Payang (Pasar Payang) central market some 80 metres away as it undergoes refurbishment, is expected to open for business in mid-July.
Pasar Payang 2, with a cleaner and neater environment, will provide wider retail space for 762 business traders along with other facilities such as toilets and surau.
All traders have been ordered to move to this temporary location following the state government's decision to demolish and upgrade the 51-year-old Pasar Payang and turn it into a more modern, comfortable and visitor-friendly premise.
A check by Bernama found traders already renovating their respective shop lots so that they can move in immediately.
A batik and silk trader, Syed Ahmad Shahrom Syed Othman, 40, said although the temporary units were ready, several safety measures needed to be addressed.
Syed Ahmad, who runs the business with his 62-year-old mother Rubiah Abdul Rahman, said steel netting needed to be installed to prevent thefts and break-ins.
"The contractor only needs to install metal roofing as it is the most important factor which was overlooked. The shop lots are already in the building and not affected by rain," he told Bernama when met at Pasar Payang 2.
Cloth trader, Yusman Mohamad, 45, said he has allocated about RM2,000 to hire a contractor to install a ceiling and racks in his shop.
He said traders must also learn to optimise the smaller spaces wisely to display their products.
"Floor space at the original Pasar Payang was larger (4.3 x 4.3 metres) compared to the current Pasar Payang 2 which is only (3 x 3 metres). So, I plan to build a multi-layered rack to fit more clothes in the shop.
"The nettings are also necessary to avoid bird droppings because of the open-concept building," he said, who has been running his business for over 10 years.
However, Yusman is not worried because the new building is in a temporary location and once refurbishment at the original Pasar Payang was ready in two years, he believes his business will flourish and grow.
A trader, who only wanted to be known as Mohamad, said he and his friends hoped that Kuala Terengganu Municipal Council will charge lower rental since the new building was quite cramped.
"I expect to shift to Pasar Payang 2 in mid-July and have informed all my regular customers. So far, the rent charges have not been announced but I hope MBKT would be kind enough to set reasonable rates," said the grocery trader.
-- BERNAMA