Spiritual approach can help overcome drug addiction

Last Update: 06/07/2019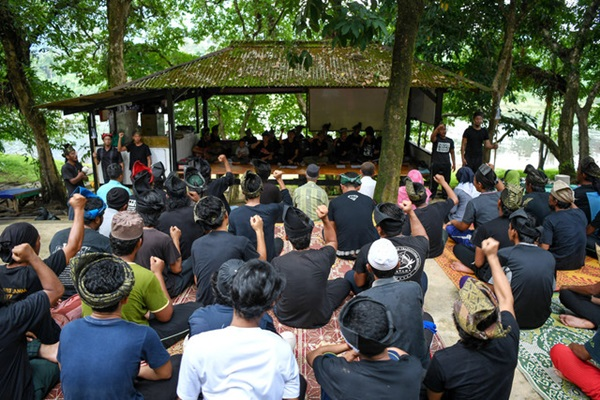 KUALA BERANG, July 6 (Bernama) -- Having an essence of spirituality can help drug addicts to deal with their addiction.
The approach is applied in the Khairul Insan rehabilitation centre, here, to restore its residents' craving for the drug without any special treatment.
The founder Zulkiflie Ismail said since its inception in 1997 the madrasah has received thousands who came voluntarily to escape drug abuse.
He said no special treatment was given but the occupants were only taught about religion, how to perform prayers correctly, zikir practices (reciting Allah's name regularly) and fasting to get closer to God.
He said those who came here were from Terengganu, Kedah, Selangor and Pahang and comprised teenagers, adults and older people.
"When they (patients) first came in, we just let them sleep or do whatever they wished, except smoking.
"Drug supply also does not pass through here as the location is deep in the interior and the inspection by the management is also very tight," he told Bernama when met at the centre recently.
To ensure that the addicts do not get any external interruption during the recovery process, they are not allowed to leave or meet with visitors within six months.
Zulkiflie said apart from religious activities, residents were also exposed to Malay cultural arts such as silat and music therapy to raise awareness, pride and self-esteem.
"We have set up a cultural group called 'Dendang Anak', comprising residents here. All songs performed are also created by incorporating divine elements and the universe.
"Since its establishment, 500 songs have been composed and we also received many invitations from outside who are interested in the music and the lyrics," he said.
Meanwhile, a resident, Norazam Ahmad (not his real name), 44, said he had been there for nine years and had fully recovered from drug addiction.
Although he has fully recovered, Norazam does not intend to re-enter the outside world for fear of returning to the old ways.
— BERNAMA