Taiwan Halal Pavilion highlights bubble tea innovation

Last Update: 06/07/2019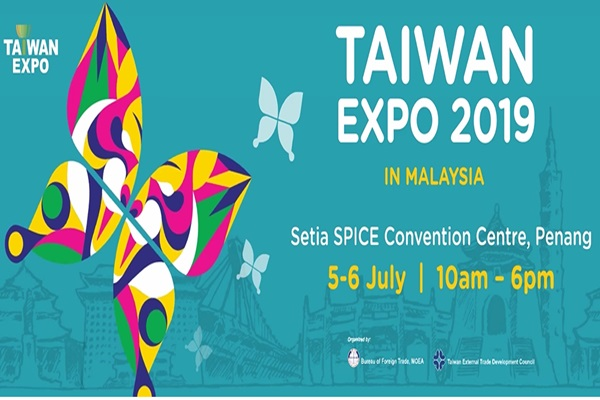 By Wan Nadia Khairani Wan Chik and Diah Nor Iscahyono Mohd Jaiz
GEORGE TOWN, July 6 (Bernama) -- Taiwan, which famously known for 'bubble tea', is leveraging on Malaysian halal market by introducing halal bubble tea ingredients, as well as the latest technology in the bubble tea making at Taiwan Expo 2019 here.
One of the products that caught visitors' attention at Taiwan Halal Pavilion is 'smart bubble tea maker' by Yung Soon Lih Food Machine Co Ltd.
The company's official distributor in the country Sym Equipment Sdn Bhd said the product had been receiving tremendous response globally since its launch in October last year.
"Here, it is sold at RM6,000 a unit and I would like to say it is a good investment as the product can reduce the time taking to make quality bubble teas, which translates into cost savings in terms of time and labour," said Sym Equipment senior sales and marketing executive Alex Yong to Bernama Radio today.
Apart from bubble tea maker, the expo also highlights halal raw ingredients and high-quality agriculture products.
V&T International Co Ltd public affairs department director Tom Liu said currently, the company was looking at exporting 'Aiyu' fruit which only available in Taiwan, into the Malaysian market.
Saying that the fruit was full of nutrients, Liu said it could be processed into an organic drink that suitable for hot-weather countries such as Malaysia.
"We are looking for potential distributors in Malaysia," said Liu, adding that he also saw vast opportunities for Taiwan agriculture products to enter the Malaysian market.
"I have seen a lot of imported fruits and vegetables at your supermarkets and I think there is an opportunity for us to bring in our products here," he said.
Other exhibitors at the Taiwan Halal Pavilion are Shih Chen Foods, FuGann Enterprise, Anyong Biotechnology Inc and Kuojer Enterprise which feature halal products such as instant milk tea and premium fish essence.
The pavilion also showcases halal health and cosmetic products.
-- BERNAMA