Number of Orang Asli at PPS, Gua Musang risen to 155

Last Update: 08/07/2019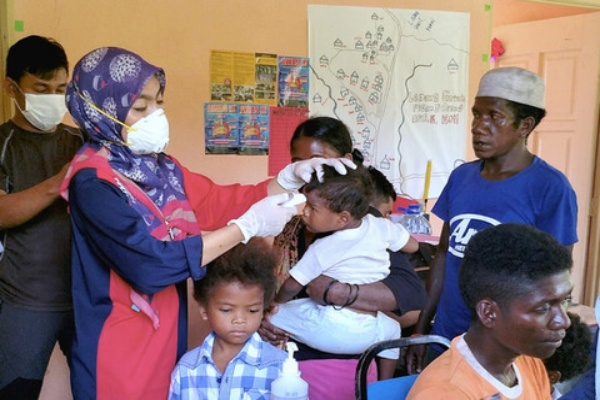 GUA MUSANG, July 8 (Bernama) -- The number of Orang Asli from Kampung Kuala Koh who were quarantined and placed at the temporary relief centre (PPS) in Taman Etnobotani, here, rose to 155 by evening, yesterday.
Gua Musang district social welfare officer, Hizani Ibrahim said the number of these Orang Asli from the Batek tribe increased by 64 compared to 91 two days before and they were placed at the PPS after receiving treatment at Gua Musang Hospital and Kuala Krai Hospital.
He said they were from 48 families comprising 35 adult males, 38 male children, six male babies, 29 women, 42 female children and five female babies..
They were among those Orang Asli who received treatment from measles, a contagious disease, and when discharged from the hospitals, were not allowed to return home. Instead, they have to stay at the PPS for their health to be monitored.
"Their health is improving while they are also given counselling each day to ease the pressure or stress," he said when contacted today.
Since early May, 15 Orang Asli from the Batek tribe in Kampung Kuala Koh had died from measles while another 112 received treatment at hospitals and clinics.
Following the tragedy, Kampung Kuala Koh was declared a Red (prohibited) Zone from June 12 until the off-limits order was withdrawn from 8 am today after being free of measles outbreak.
Hizani said the length of their stay at the PPS could not be determined yet but they appeared better and more cheerful by the day as they were given nutritious food at fixed meal times.
He said the PPS opened on June 18 on the directive of Deputy Prime Minister, Datuk Seri Dr Wan Azizah Wan Ismail in order to care for the Orang Asli's health following the measles outbreak.
"Alhamdulillah, they are safer now from the threat of measles while the children show positivity to the programmes organised for them," he added.
-- BERNAMA