COD durian the way to go

Last Update: 10/07/2019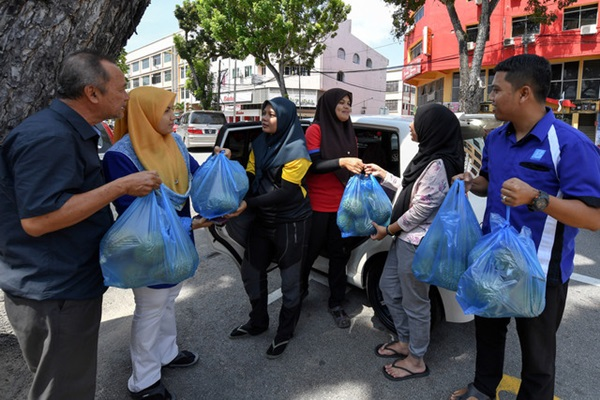 By Noor Aznida Alias
KUALA TERENGGANU, July 10 (Bernama) -- Smart and Creative! These words best describe two women from Kuala Nerus who conduct their durian business differently, by offering 'cash on delivery' (COD) service.
Believing that one should not be shy or timid in business, Zainur Saffi, 32, and her cousin, Nurul Atiqah Aidil, 25, shake off that feeling ,especially since their business has been so well-received.
Zainur said the idea of trading durian COD came about after realising that the concept worked well since most consumers were busy with their day-to-day affairs.
"On my normal days, I work as a runner (despatch work), but during the durian season I help my father with his business in Batu Enam.
"Due to the overwhelming number of durian traders this year, I and Nur Atiqah thought of a more effective way of doing sales and that's where the idea of COD sales came from," she said when met by Bernama.
Zainur said she did not expect her durian business via social networking site like Facebook would receive such encouraging response of between 70 to 80 orders per day.
Every day she and Nur Atiqah leave the house at around 10 am to do delivery and are back home by around 8 pm.
Despite feeling tired, the net income of around RM500 per day is enough to get them all pumped up to continue the business until the durian season ends.
"In previous years, I traded using a roadside booth and every day managed to sell between 20 to 30 piles of durian.
"But with this new business concept, I once sold up to 100 piles of durian per day at RM35 per pile," she said, adding that her delivery covers Kuala Terengganu, Kuala Nerus, Setiu and Marang.
To ensure customers' satisfaction, Zainur said damaged fruits can be replaced without any delivery charges even for only one durian.
Yet, during the two-month business, not many complaints were received and their customers were generally satisfied with the quality of their durian kampung even though sizes were relatively small.
"The various types of durian supplies are obtained daily from Segamat, Johor which arrive by truck here at dawn.
"In the name of customers' satisfaction, we make sure our supplies are fresh as it is important for us to have a blessed business,"
Zainur also shares a tip. To ensure that the smell of durian does not permeate the car, place a durian stem that is cut into half on the vehicle air-conditioner dashboard vent grille.
-- BERNAMA