Penang entrepreneur plans lava cheese murtabak franchise

Last Update: 10/07/2019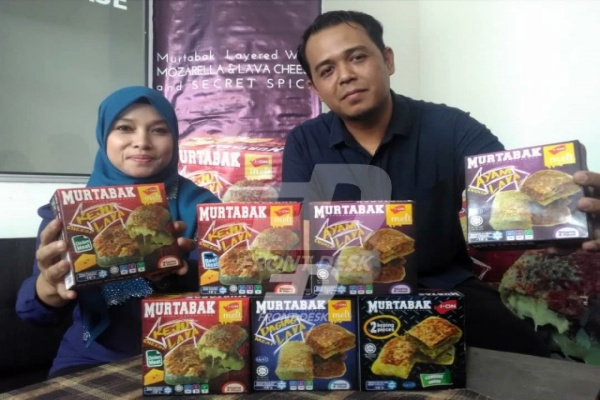 KEPALA BATAS, July 10 (Bernama) -- Penang entrepreneur, Rohayu Usop, 36, is set to launch Malaysia's first lava cheese martabak franchise.
Her company, I ON Enterprise Frozen Food, which was founded in 2014, has been producing six types of murtabak, including I ON Chicken/Beef Lava Cheese Murtabak and I ON Murtabak Original, as well as instant roti canai, currypuffs and samosas.
"Aside from opening Malaysia's first murtabak franchise in Malaysia, we are also planning to penetrate the Singapore market and we have also been talking to AirAsia to include cheese lava martabak in its in-flight menu," she said when met at the company's factory here.
The company produces between 20,000 and 30,000 frozen martabak pieces per month, said Rohayu, adding that it achieved sales of about RM325,000 last year and aims to increase it to RM500,000 this year.
The products are also available in several supermarkets in Peninsular Malaysia.
Together with her husband, who is also her business partner, Megat Ardy Megat Aziz, 40, the mother of five received a Change Upgrade Product grant for machinery and equipment worth RM58,576 from the Federal Agricultural Marketing Authority (FAMA) in 2017.
"We have also participated in many FAMA promotional and marketing programmes, both domestically and overseas," she said.
Meanwhile, Penang FAMA director Habibah Sulaiman commended I ON Enterprise Frozen Food for fully utilising the opportunities it had been given and achieving the level of success it has today.
-- BERNAMA