Three national athletes receive Usana sponsorship

Last Update: 13/07/2019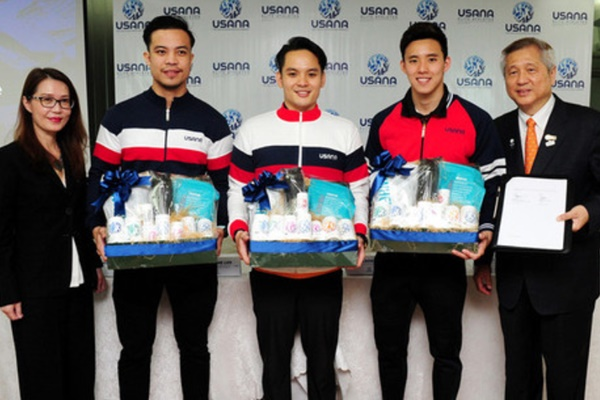 SHAH ALAM, July 13 (Bernama) – International nutritional product company, Usana Health Sciences, has signed on to sponsor supplements worth more than RM100,000 for national dodgeball team captain and coach Muhamad Heidy Mohd Yusoff, boxer Adli Hafidz Mohd Pauzi and swimmer Welson Sim Wee Sheng.
Usana regional (Malaysia, Singapore and Taiwan) general manager, Vivienne Lee, said the athletes will also enjoy the benefits of networking with the company's athlete community for the 18-month period of the contract.
"Usana is proud to have all three athletes join the ranks of more than 4,500 professional athletes throughout the world who are using our wide range of products to keep them in the best possible physical and mental condition," she said at a signing ceremony today.
Muhamad Heidy, who has been using Usana products for 10 years and sponsored by them since 2016, said: "It is an honour to be chosen as a Usana athlete."
Adli Hafidz said he has seen an improvement in his performance since starting on the supplements last year.
"I will be taking part in four to five fights this year and hope to make it into the world's top 20 rankings next year," he said.
-- BERNAMA