Ministry will monitor all PPK activities to avoid misappropriation - Salahuddin

Last Update: 14/07/2019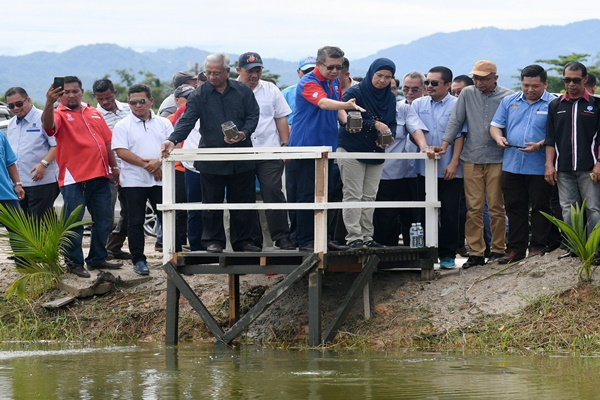 KOTA KINABALU, July 14 (Bernama) -- The activities of the Local Farmers' Organisation (PPK) nationwide will be monitored to avoid any misappropriation from occurring, said the Ministry of Agriculture and Agro-based Industry.
Its minister Datuk Salahuddin Ayub said this had to be done to ensure all the PPK were well-managed and that the activities were beneficial to the people.
"If I find any misappropriation, I will monitor the PPK while those that practised good governance, I will leave them alone.
"Regardless the background of the PPK leaders, I want them to work for the people because the purpose of the PPK is to be the umbrella for the people," he said while visiting the aquaculture project involving African catfish, freshwater lobster and hybrid grouper in Kampung Sendil Putatan near here, today.
He also witnessed the signing of a memorandum of understanding (MoU) between Putatan PPK, PCB Biotech Sdn Bhd and EZ Retail.
Salahuddin said there were 279 PPKs nationwide with a total membership of 960,000 and they were in the process of holding their general meeting with half of the PPKs having completed their meetings.
"No matter who they are (the new appointments), I will make sure they are professional and really interested in managing the PPK well for the benefit of the farmers," he said.
On the African catfish, freshwater lobster and hybrid grouper aquaculture project, he said that the agricultural activity had a huge potential, especially to the local economy.
"I encourage this industry to grow as it could provide jobs to local youngsters and increase the export value for the economic growth of the state and the nation," he said.
-- BERNAMA