MMEA seizes boat with items worth RM600,000, detains foreign fishermen

Last Update: 14/07/2019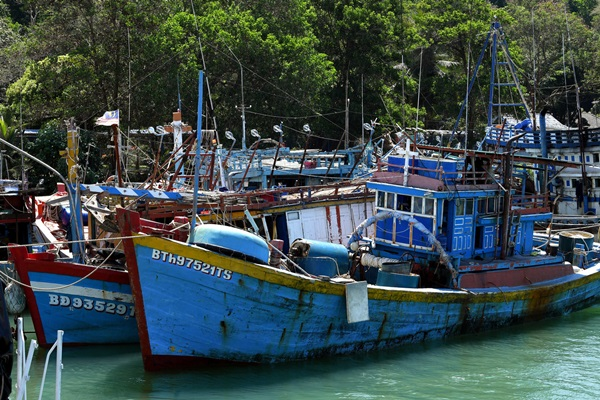 KEMAMAN, July 14 (Bernama) -- The Malaysian Maritime Enforcement Agency (MMEA) seized a local fishing boat and detained its four foreign fishermen in the waters off Dungun yesterday.
Kemaman Maritime Zone Director, Commander Rashidilhadi Abd Rashid said the boat was seized at 24 nautical miles from Kuala Dungun at 10.24 am with fish, fuel and fishing equipment valued at about RM600,000.
Its investigation revealed that three of the fishermen were Myammar citizens while the other was a Thai national. They were all aged between 33 and 40.
"The owner of the boat is believed to be a local. He hired foreign workers without valid permits who used a fishing net that had a mesh size of less than 38 millimeters," said Rashidilhadi in a statement today.
The boat, he said, was also found to have no fishing vessel detector or a mobile transceiver unit from the Fisheries Department of Malaysia. It had instead operated using radio equipment without the approval of the Malaysian Communications and Multimedia Commission (MCMC).
The statement said that the seized items included 3,000 kilogrammes of fish, 2,000 litres of diesel and fishing equipment that had an estimated value of RM600,000.
The seized items were taken to the Kemaman Maritime Zone Jetty for further action. The case will be investigated under the Fisheries Act 1985, the Immigration Act 1959/63 and the Communications and Multimedia Act 1998.
-- BERNAMA