MAHCC: Multi-lane free flow highways within three years

Last Update: 16/07/2019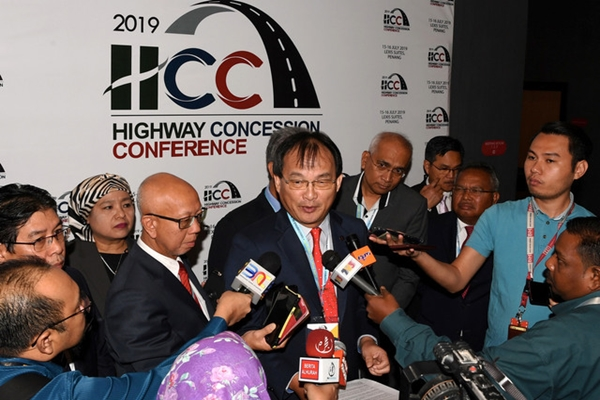 GEORGE TOWN, July 15 (Bernama) -- Malaysian Association of Highway Concession Companies (MAHCC) is confident that highways in the country will be transformed into multi-lane free flow in the next three years with the implementation of the radio frequency identification (RFID) at all toll plazas nationwide.
Its president, Datuk Azman Ismail today said that the association was now working with the government on that matter in order to provide the best services for highway users.
"If you ask some of the concessionaires, most of the equipment are already installed at the lanes. We are at the pilot stage.
"We certainly would like to understand more about what other technical issues we face at the pilot stage so that we can resolve (them) and get it launched and implemented as soon as possible. But we obviously cannot do this alone because the highways in Malaysia are so integrated.
"I am confident we can (achieve it within three years). It is not something that we just started, its work in progress," he told reporters after the launching of the 2019 Highway Concession Conference by Works Minister Baru Bian, here today.
Azman, who is also PLUS Malaysia Berhad managing director, said because the highway in Malaysia integrated with one another, the experience must be seamless.
"Therefore as the road user, if you use one highway to get from one location to another, you will probably be using multiple highways before you get to your destination. (So) it has to be seamless. The issue that it faces (transformation) must be resolved, not just for one highway but for all highways. That is the beauty about the highway network in Malaysia. We must work together," he added.
Earlier, Baru in his opening speech said that for a tolled highway to be sustainable, apart from technological adoption, having the right business model and good financial structure were vital to ensure the optimal and affordable toll was charged to highway users.
He said that Malaysia had implemented close to 30 highway concessions and over the years its project structures and business models had not changed much.
"In view of the rapid technological advancement and lifestyle changes that we are seeing, there needs to be a different structure to replace the current one. I hope that this will be discussed here and that options can be formulated for further deliberation," he said.
-- BERNAMA