KPD competency doctrine should be updated to current scenario

Last Update: 16/07/2019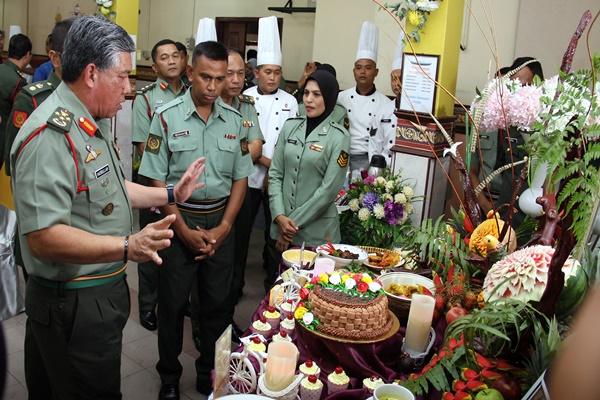 TAIPING, July 16 (Bernama) -- The doctrine of competency test for the three trades of the Royal Service Corps (KPD) should be updated in line with the current needs.
The three trades are vehicle management, logistics administration and army chef, said Army chief General Datuk Seri Ahmad Hasbullah Mohd Nawawi.
"Apart from fighting skills in time of war, other skills should also be upgraded from time to time," he said at a media conference after closing the KPD Competency Test at the Royal Service Corps Training Centre (PULMAT) here today.
The KPD Competency Test this year which involved eight officers and 227 personnel of various ranks began on July 7.
Among the tests conducted are Transport Skill Evaluation, Air Delivery Skill Evaluation, Fire and Rescue Skill Evaluation, Stock Inspection Skill Test as well as Cooking and Culinary Art Skill Test.
According to Ahmad Hasbullah, the tests are aimed at testing and evaluation the capability of KPD personnel.
"We want to see how far the level of their competency to ensure they are involved according to instruction before an evaluation is made.
MEANWHILE in TAPAH, the operation in built-up areas (OBUA) at the 4th Battalion of the Royal Malay Regiment here is found to have improved grade training for army personnel .
Army Field Commander West, Lt Jen Datuk Azizan Md Delin said OBUA which is known as 'urban combat village' is an aggressive move to ensure the team is prepared and trained at all time.
"This is a step to ensure our teams are trained to face threats arising from around us," he told reporters after opening urban combat village with an area of 2.14 hectares at the Royal Malaysia Army 4th Battalion in Tapah here today.
-- BERNAMA