Personal attacks, slander part of challenges in politics - Abdul Yunus

Last Update: 18/07/2019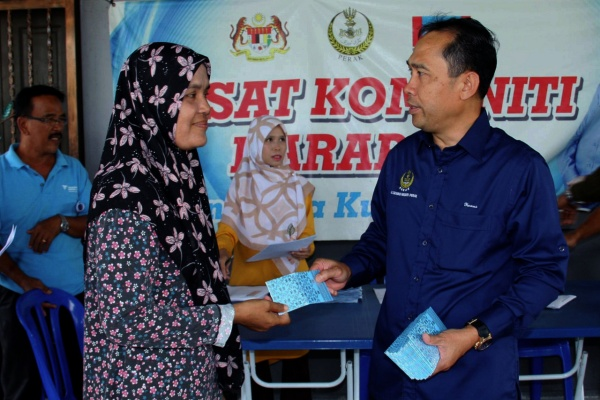 PARIT BUNTAR, July 18 (Bernama) -- Any turmoil including caused by personal attacks and slander is part of the challenges in politics, but which could also give one strength and maturity in dealing with such situations, says state exco member Abdul Yunus Jamahri.
The state Public Amenities, Infrastructure, Agriculture and Plantations Committee chairman said whatever the controversy or accusation thrown at him, however, had not made him lose focus on his tasks and responsibilities.
"I have been in politics for three-terms (as assemblyman). This (turmoil) is part of the trials and tribulations in politics and it has given me strength and maturity in serving the people," he told reporters after the handing out of Tabarruq Scheme aid to 40 beneficiaries at the Harapan Service Centre in Kuala Kurau, near here, today.
On July 13, his former special officer, Beh Yong Kean lodged a report at the Ipoh district police headquarters claiming that Abdul Yunus had leaked the minutes of the state exco meeting for the purpose of obtaining commission from projects.
Meanwhile, Abdul Yunus, who is Kuala Kurau assemblyman, also expressed hope that PKR leaders return to the original path by not indulging in dirty politics and slander as the people were already tired and sick of it and this could affect their support for the party.
"We must remember that in the 14th General Election last year, the people supported Pakatan Harapan (PH) because they wanted change and brought a tsunami to Barisan Nasional.
"I am worried that the people may punish PH in the next general election if this politics of sabotage still occurs as it could cause instability to the government," he said.
-- BERNAMA