Perak unfazed by underdog status in FA Cup final

Last Update: 20/07/2019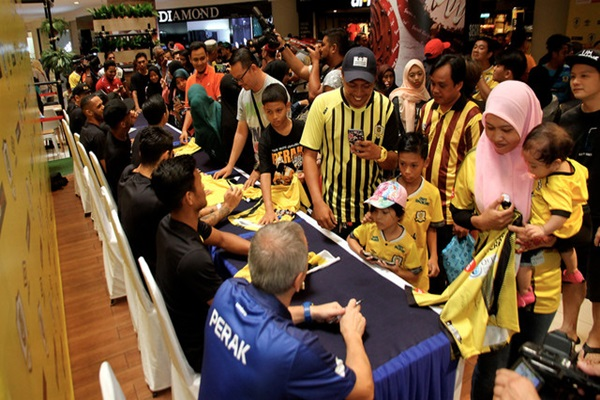 IPOH, July 20 (Bernama) -- Despite being the underdogs, The Bos Gaurus squad are confident they can cause an upset against Kedah in the FA Cup 2019 final which takes place at the Bukit Jalil Stadium in Kuala Lumpur on July 27.
Import player Brendan Gan said although it would not be easy, he and his teammates would be going all out to bring the trophy home.
"For me, Kedah are the favourites based on their experience of winning the tournament a couple of years ago.
"However, I am confident that with the proper preparation, we can win the tournament this time," he said when met at a press conference after the Meet and Greet Programme with Perak Players at the Ipoh Parade here, today.
Perak booked their place in the FA Cup final with a 4-3 aggregate victory over Pahang on June 29.
Meanwhile, team captain Shahrul Mohd Saad said winning the tournament would be a sweet memory for the team, as the last time Perak won the FA Cup was in 2004.
The national player also called on Perak football fans to come out in large numbers to support the team during the finals.
"The support of the fans is very important for us to lift our spirits. God willing, we will perform our best for all the supporters," he said.
-- BERNAMA