Balik Pulau is Penang's new tourist destination - Muhammad Bakhtiar

Last Update: 20/07/2019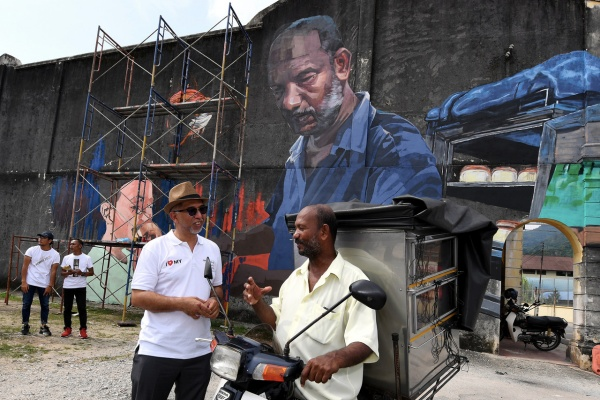 BALIK PULAU, July 20 (Bernama) -- The landscape, terrain and uniqueness of Balik Pulau makes it one of the country's hidden treasures.
Through the 'Let's Rock Balik Pulau' programme in conjunction with the 2019 Balik Pulau Festival, visitors will have the opportunity to explore the beauty and treasure trove of experiences offered by nature in Balik Pulau by cycling, boat rides and jungle trekking.
Deputy Tourism, Arts and Culture Minister Muhammad Bakhtiar Wan Chik today said the programme was an effort to introduce Balik Pulau to the world as a new tourist destination.
"Cycling and hiking are the best ways to explore Balik Pulau. You will be able to see the hidden beauties of Balik Pulau. Its green landscape and fresh air are to be treasured as well as the friendly people," he told reporters after launching the programme, here today.
The 'Let's Rock Balik Pulau' programme, which started at 10 am, includes a 11-kilometre cycling event around Balik Pulau, touring the mangrove swamps by boat and jungle trekking in the National Park in Teluk Bahang.
Muhammad Bakhtiar said touring the mangrove forest and the jungle, visitors would acquire new knowledge shared by the tour guide on the existing ecosystem in the area.
Muhammad Bakhtiar, who is also Balik Pulau member of Parliament, said he was committed to preserving and conserving the mangrove forests and combating the use and disposal of plastic wastes that had polluted the environment.
It is understood that Balik Pulau is the ultimate destination for conserving and preserving mangrove trees which is the destination for shelter to about 200 species of birds, this number is capable of reaching 300 to 400 species during the migration season.
The inaugural 2019 Balik Pulau Festival, held for three days beginning yesterday, offers a variety of programmes including running and cycling events, traditional orchestral performances as well as performances by invited artistes.
-- BERNAMA