20 homes to be built for participants of Mesej Abai by October

Last Update: 22/07/2019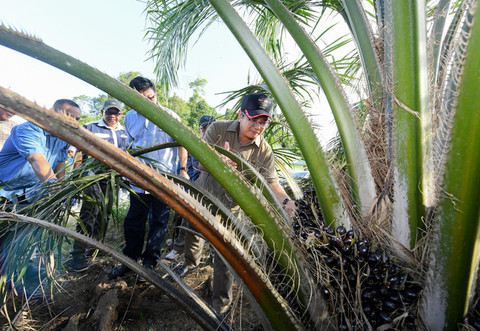 KINABATANGAN, July 22 (Bernama) - The Sabah Ministry of Rural Development (KPLB) will build 20 houses for phase 1 of the Abai Mini Estate Project (Mesej Abai) here by October this year.
Its minister, Datuk Ewon Benedick, said the mini housing estate would be equipped with various facilities such as water, electricity, surau and community hall.
"The oil palm crops in Mesej Abai are yielding fruit and can be fully harvested next year.
"Hence, for phase 1, we provide an allocation for building houses for 20 participants, while the rest will be implemented in phase 2 after we get a new allocation," he said in a statement here today.
Ewon said earlier, his ministry had decided to build houses for participants in three mini estates which are Mesej Tukar at Pitas, Mesej Mansalu in Ranau and Mesej Timpangoh in Penampang, but the construction of the houses at Mesej Mansalu could not be continued at this time due to several factors which include road access problems.
"We decided that the development at Mesej Mansalu would only be implemented next year after rectifying the road access problem," he said.
Ewon said the Mesej project among other things aims to eradicate poverty and improve the standard of living of rural people, increase the use of idle land and serve as a regular income to participants who belong to the e-Kasih list in the area.
- BERNAMA