Arrested Penang JPJ officers, personnel to be prosecuted - MACC Chief

Last Update: 23/07/2019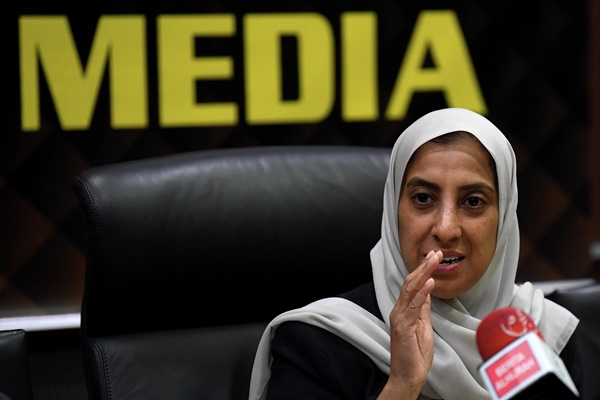 GEORGE TOWN, July 23 (Bernama) -- Eighteen officers and enforcement personnel of the Penang Road Transport Department (JPJ) who were arrested for alleged corruption are to be charged in the Butterworth Sessions Court in stages beginning tomorrow, according to the Malaysian Anti-Corruption Commission (MACC).
Its chief commissioner, Latheefa Koya, said today the officers and enforcement personnel are suspected to have accepted bribes to protect lorry drivers who committed offences in the state.
"I cannot reveal the details of the charge until they are prosecuted tomorrow. They will be charged in stages. The officers are not so high level," she told a press conference after a working visit to the Penang MACC office here.
Last April 16, the MACC arrested 31 individuals, among them 23 Penang JPJ enforcement personnel, to assist in the investigation into corruption over the protection of lorry drivers who committed offences, especially overloading
Asked whether more arrests could be expected, Latheefa said she could not give such information as it would hamper the investigation.
"We seek the media's understanding because this case seems to be syndicate-like and we do not want any sabotage of the probe," she said.
-- BERNAMA