Children accept death of father in Makkah

Last Update: 24/07/2019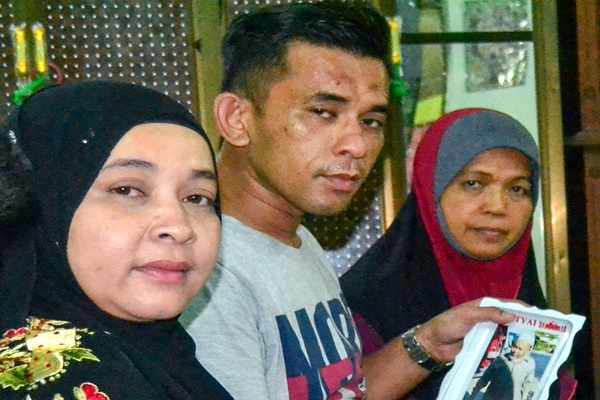 PASIR PUTEH, July 23 (Bernama) -- The children of Ismail Yaacob, who died in Makkah early today, accept his passing as the will of Allah especially when his presence in the Holy Land was made possible after making an appeal for three consecutive years.
His 32-year-old daughter, Rosnoni, said her father left for the Holy Land with his wife, Mek Koyah Noor, 70, on July 11.
"He really wanted to perform haj this year. If his appeal had failed this year, he planned to go for umrah right after the haj season," she said when met at her father's house today.
Ismail, 67, who was the imam of Telaga Papan Wahdatul Ummah Mosque for the 30 years, leaves behind seven children including three step-children, 34 grandchildren and 12 great-grandchildren.
Rosnoni said she was informed about the passing of her father by her brother who was contacted by TH.
She said the last time she spoke to her father was three days ago when Ismail called her to ask about everyone in the family.
"He told me that they were both healthy and expressed hope that his children would pray that they could perform the haj with ease," he said.
Rosnoni said that even in his preparation to perform the haj, Ismail had taken time to buy and post some dates for his family in Kelantan.
"However, the package has yet to arrive," she added.
Ismail died of heart and lungs failure following a heart attack at the King Faisal Hospital in Makkah at around 3 am Malaysian time today and was laid to rest in the Holy Land.
-- BERNAMA