Brilliant student's family grateful for the praises from the Yang di-Pertuan Agong

Last Update: 27/07/2019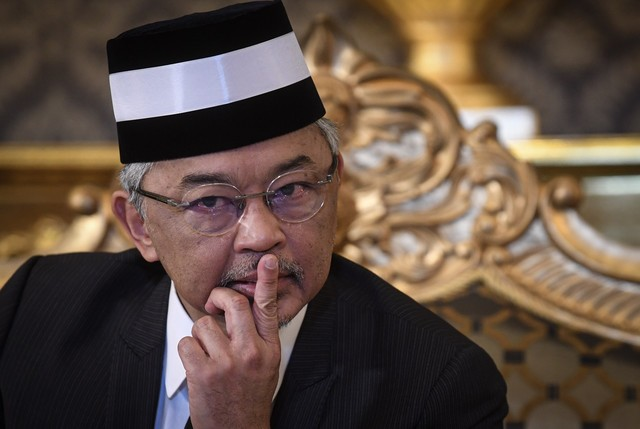 KOTA BHARU, July 27 (Bernama) -- The family of Muhammad Afiq Ismail, 23, a brilliant student who graduated with a first-class honours degree from the University of Essex in the United Kingdom expressed their gratefulness to the praises from the Yang di-Pertuan Agong Al-Sultan Abdullah Ri'ayatuddin Al-Mustafa Billah Shah.
Muhammad Afiq's mother, Norma Abdullah, 52, who lives in Batu Mengkebang, Kuala Krai, said her family did not expect that the story of her youngest son which had made its rounds on social media has received special attention from His Majesty.
"My husband (Ismail Abas, 56) and other family members were touched and proud to know that the story of Muhammad Afiq has received praises from the King through the news.
"It is a very meaningful compliment to our family especially on the sacrifices made by Muhammad Afiq for us who could not afford to go there (attended the graduation) as I am a housewife and my husband is self-employed," she said when contacted by Bernama here today.
Yesterday, His Majesty in a statement made available to the media, extended his heartiest congratulations to Muhammad Afiq on his outstanding results.
His Majesty also expressed his admiration for Muhammad Afiq's respect and devotion towards his parents and admired the sacrifices made to get him to this level of success. The King also said that the story of Muhammad Afiq and his parents should be an inspiration to all.
Before this, Muhammad Afiq reportedly had been working part-time up to 20 hours a week and still managed to obtain a first-class honours degree in accounting and finance from the university.
Commenting further, Norma said her son was awarded a scholarship to study in the UK by the Public Service Department (PSD).
She added that her family did not expect that Muhammad Afiq would be willing to take part-time jobs despite his busy college schedule just to earn money in a bid to have his parents attend his convocation ceremony.
"I do not know how to express this but I am grateful for being blessed with a son who is willing to sacrifice for his parents. Muhammad Afiq is also very nice towards other family members, friends and the villagers.
"Muhammad Afiq is also a hard-working son who always helps his father on the farm in his free time. He also enjoys playing futsal with his friends," she added.
Norma said that despite staying in the UK, Muhammad Afiq often contacted her for permission to go to places and also asked if she had any problem while he was away.
She explained that while her son was attending secondary school in Sekolah Menengah Kebangsaan Agama (SMKA) Wataniah Machang, he stayed in the school's hostel and only went to extra classes held by the school.
"When Muhammad Afiq was home, I always kept him company while he studied even though I was not good at teaching. He learned like any other students.
"Muhammad Afiq is used to working odd jobs, that's why he has no problem to work as a cleaner as long as the earning is halal (permissible)," she said.
-- BERNAMA