Seeking to attract more Arab tourists to Tasik Kenyir

Last Update: 27/07/2019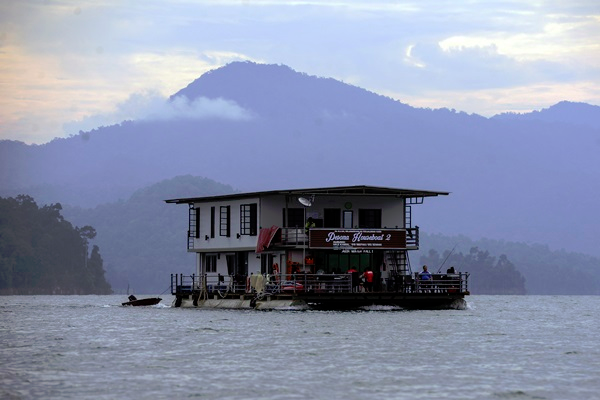 KUALA BERANG, July 27 (Bernama) -- Tasik Kenyir should be developed as a tourist destination to lure more visitors from the Middle East.
Rural Development Deputy Minister R. Sivarasa said the Central Terengganu Development Authority (Ketengah) has been urged to plan various new initiatives to further enhance the marketability of Tasik Kenyir among tourists.
"Ketengah needs to look at new markets, especially the Middle Eastern countries, by highlighting the attractiveness of the water element in Tasik Kenyir," he said when officiating the 2019 Kenyir Festival today. He was representing Rural Development Minister Datuk Seri Rina Mohd Harun.
The event held at Pengkalan Gawi, Tasik Kenyir here, was also attended by Terengganu Tourism, Culture and Information Technology Committee chairman Ariffin Deraman and Ketengah chairman Datuk Zulkifli Mohamad.
Sivarasa said the ministry through Ketengah had allocated RM38 million for the implementation of commercial infrastructure projects and social amenities programmes to be enjoyed by visitors to Tasik Kenyir in line with the goal of making it an international tourist destination.
"Soon we will also upgrade the road network in Pengkalan Gawi... as well as the landscape to revive the beauty of the flora in Tasik Kenyir," he said.
Sivarasa advised residents around Tasik Kenyir to exploit the entrepreneurial opportunities presented by engaging in food business, sale of souvenirs and craft, operating boat houses and speedboats leading to economic spin-offs.
The festival being held from Thursday until tomorrow is targeting about 80,000 visitors with a revenue of RM1.6 million.
Meanwhile, Zulkifli said that until June this year, Tasik Kenyir received 257,192 visitors.
-- BERNAMA