Drugs seized, 74 people arrested in "Op Sarang"

Last Update: 28/07/2019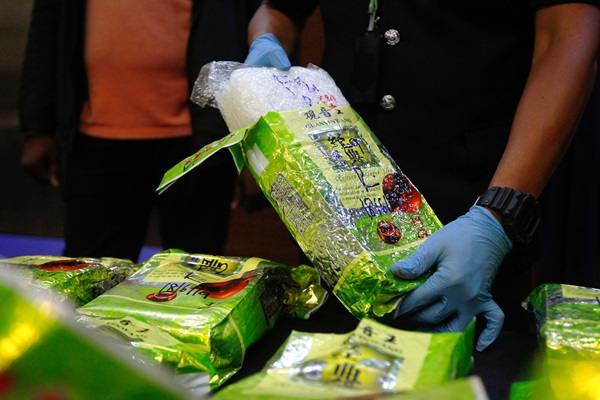 KOTA KINABALU, July 28 (Bernama) — The police seized various types of drugs, weighing 6.87 kg and worth RM930,883.50 in an operation code-named "Op Sarang" at several locations in the city here since last July 20.
Kota Kinabalu district police chief ACP Habibi Majinji said the seized drugs comprised syabu (5,951.49gm), cannabis (33gm, ketamin (747gm) and eramin 5 pills (145 gm).
He said a total of 74 people, including 13 foreigners, all aged between 15 and 56, were arrested during the operation for drug-related offences.
Those arrested included three secondary school students, a private college student and a public servant, he said in a statement here today.
Habibi called for public cooperation to eliminate the drug menace in the society and urged those with information to contact Kota Kinabalu police at 088-529 220 or through its Facebook.
— BERNAMA