Resort operators eyeing business opportunities in Tok Bali

Last Update: 29/07/2019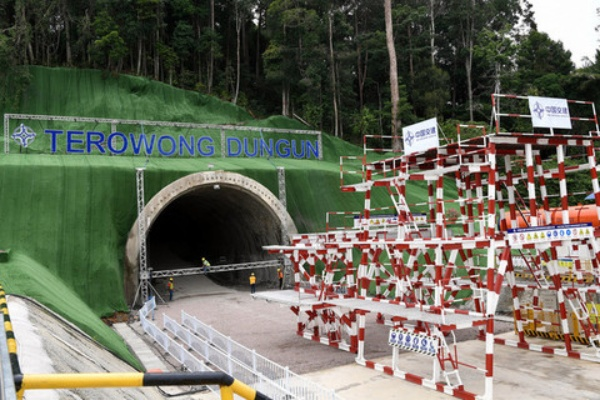 PASIR PUTEH, July 29 (Bernama) -- An operator of a water theme park in Tok Bali plans to seize the economic opportunity available in the area following the federal government's decision to proceed with the East Coast Rail Link (ECRL) project.
Nik Wi Hassan, 69, owner of Taman Air Nik Wi in Kampung Bukit Tanah, believes the high-impact project would attract local and foreign tourists to Tok Bali's beautiful beaches.
"Indirectly the project will further boost tourism in Tok Bali and the surrounding areas," he told Bernama when met at his resort at Semerak here today.
The ECRL project was relaunched by Transport Minister Anthony Loke Siew Fook at the Dungun Tunnel site, Rimba Bandar Bukit Bauk last week.
Loke was previously reported to have said the relaunch of the project stretching from Kota Bharu to Port Klang covering a 648-kilometre distance. would create larger function and scope for local companies to play an active role.
Nik Wi, a government retiree, said he had personally built the ??0.8 hectare mini-park with a capital of RM3,000 some 10 years ago and the park could be a major attraction as it is located about two to three kilometres from Tok Bali.
He said the park would appeal to families who wish to enjoy the peace and quiet of the countryside
The park has two swimming pools, one to cater to family members and children, while another is a women-only pool in which netball could be played.
According to Nik Wi the park receives about 30 to 100 local tourists each week especially during the weekends and he plans to provide facilities for kayaking and canoeing at the resort..
Meanwhile, another resort operator Zuhairi Mohd Bakari, 32, plans to reopen his resort at Pantai Bisikan Bayu which was closed down three years ago due to poor business.
He said with the government's recent announcement he was convinced Tok Bali would have a brighter future.
-- BERNAMA