Rail boost for homestay industry in Dungun

Last Update: 29/07/2019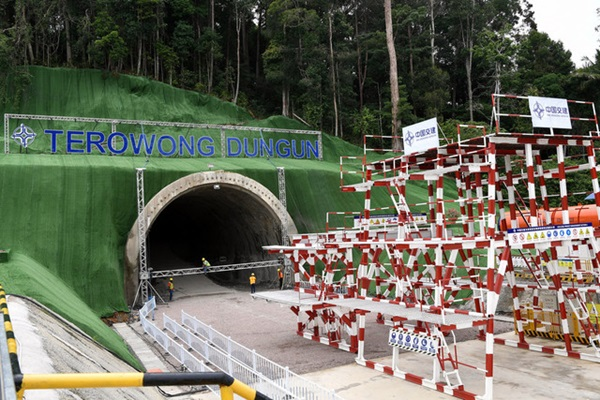 By Noor Aznida Alias
DUNGUN, July 29 (Bernama) -- After a long wait, the people of Terengganu are finally able to breathe a sigh of relief when the high-impact East Coast Rail Link (ECRL) project was relaunched by the federal government on Thursday.
The excitement is definitely felt by the people in Dungun district, which will host an ECRL station at Batu 7 here, about two kilometres from the main road.
Homestay programme operators are among those excited with the news since the implementation of ECRL could boost tourism in the area and give a positive impact on their business.
Mahani Mohamad, 51, who has been running a private homestay for eight years, said besides Rantau Abang, there are many other exciting tourist destinations in the area such as Pulau Tenggol, Pantai Teluk Gadong, Pantai Batu Pelanduk and Taman Tasik Tanjung Sura.
However, she noted that the lack of public transport has prevented many foreign tourists from visiting these places.
"It is difficult for tourists to come to Dungun as there is no other mode of public transport besides buses or taxis but their services are irregular.
"So we hope that with the ECRL station in our place, it will be easier for local or foreign tourists to travel to Dungun without having to go through the hassle of taking a bus or taxi from Kuala Terengganu or Kuantan," she told Bernama.
For Wan Abdul Manan Wan Mohd Nasir, 60, he is confident that besides creating new economic opportunities, the construction of the ECRL station will also boost the tourism sector in Dungun, and homestay operators would stand to gain.
"At the moment, all homestay programme operators are experiencing a decline in the number of customers and depend only on visitors who come to attend weddings or during school holidays.
"I do really hope that the construction of this station can be accelerated because it can help our business to recover and return to normal," he said.
Meanwhile, Dungun Municipal Council (MPD) president Lizan Che Mat said the council is pleased with the location of the station as it would benefit about 186,000 residents in Dungun.
He said the implementation of large-scale projects such as ECRL would have a positive socio-economic impact on Dungun, including in terms of urbanisation and economic landscape changes.
"ECRL will speed up the urbanisation process and development, and its impact can be enjoyed by all parties including the state government and the people," he said.
The ECRL was suspended in July last year because the government wanted to renegotiate with the developer the cost of the project and its implementation aspects.
As a result of the renegotiations, the government saved RM21.5 billion by bringing down the total cost of Phases I and II of the project to RM44 billion from the RM65.5 billion signed by the previous government.
The revised ECRL will now run from Kota Bahru to Mentakab, Jelebu, Kuala Kelawang, Bangi/Kajang, Putrajaya and end at Port Klang covering 648 km, which is 40 km shorter than the original route of 688 km.
Terengganu will have six stations, at Kampung Raja, Kuala Terengganu, Pengakalan Berangan, Dungun, Kemasik and Chukai comprising four passenger stations and two passenger-cargo stations.
-- BERNAMA