Worker hurt after metal stock falls on him

Last Update: 31/07/2019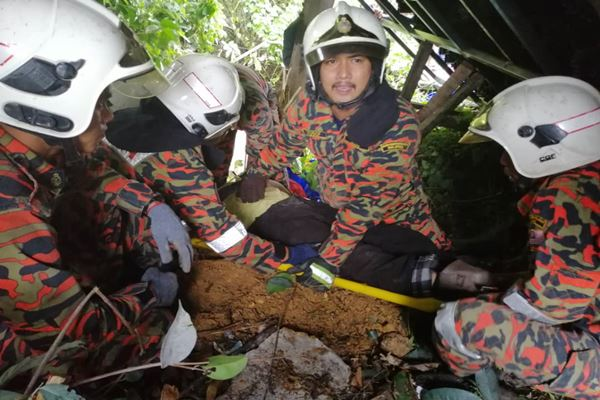 KUALA TERENGGANU, July 31 (Bernama) -- A welding workshop worker in Kampung Kebor Air, here was seriously injured on the waist and right leg after a tonne of assorted metal bars fell on him.
In the incident at 11.30 am, Saiful Bakhtiar Mustafa, 38, was said to be arranging the metal stock on the rack at the workshop when it fell.
Kuala Terengganu Fire and Rescue Station chief Rozizah Abnijahar said that the station rushed a fire engine with 12 firemen to the scene after receiving an emergency call at 12.05 pm.
''They found a man trapped under a mixed pile of metal stock. He had been under the pile for almost an hour and was in great pain. The firemen took 15 minutes to dig a hole to extricate the victim,'' he said when met at the scene of the incident.
Rozizah, said that the victim, who was from Seberang Takir, was taken to the Sultanah Nur Zahirah Hospital for treatment.
-- BERNAMA