Two Penang water treatment plants get gold awards

Last Update: 02/08/2019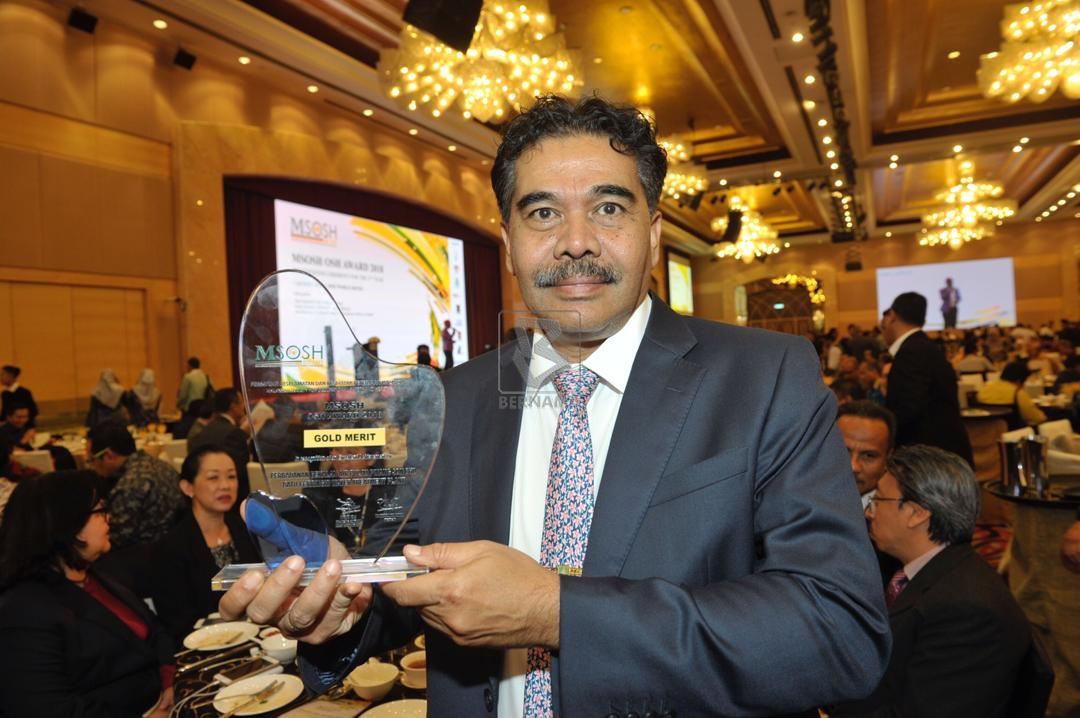 GEORGE TOWN, Aug 2 (Bernama) -- Two water treatment plants (WTPs) run by Perbadanan Bekalan Air Pulau Pinang (PBAPP) have received gold awards from the Malaysian Society for Occupational Safety and Health (MSOSH).
The Batu Ferringhi WTP was the MSOSH OSH Gold Merit Award Winner 2018 for 'excellent' performance while the Bukit Toh Allang WTP was the MSOSH OSH Gold Class 1 Award Winner 2018 for 'very good' performance.
PBAPP said in a statement today that the awards were given to the WTPs for occupational safety and health in the utilities sector.
PBAPP chief executive officer Datuk Jaseni Maidinsa (pic) said the WTPs won the awards for not recording any lost time injury, accident and dangerous occurrence for three consecutive years.
"Both awards recognise the high safety standards that have been implemented in these WTPs for the benefit of the PBAPP personnel," he said, adding that their occupational safety and health (OSH) management was based on the Occupational Health and Safety Assessment Series (OHSAS) 18001:2007 certifications.
Jaseni, who is also the chief executive officer of PBA Holdings Bhd (PBAHB), the PBAPP parent company, said the PBAPP OSH management system supports the provision of continuous good water supply services in Penang for the benefit of its 1.77 million population, as well as all the businesses in the state.
"This OSH system also supports the Penang state government's 'no water rationing' policy by minimising the risks of water supply interruptions and water supply downtime.
"PBAPP's receipt of the two MSOSH gold awards indicates that the Batu Feringghi and Bukit Toh Allang WTPs are among the safest utilities company workplaces in Malaysia.
"Moreover, these awards prove that it is possible to operate WTPs optimally without compromising on safety," he said.
-- BERNAMA