12MP Preparation: Engagement sessions with states important to ensure proper implementation of projects

Last Update: 02/08/2019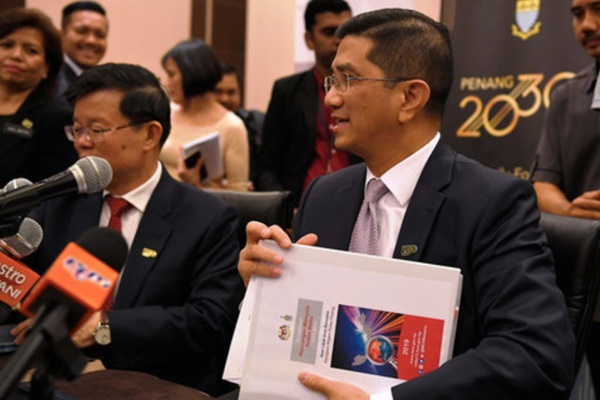 GEORGE TOWN, Aug 2 (Bernama) -- Engagement Sessions for the preparation of the 12th Malaysia Plan (12MP) organised by the Economic Affairs Ministry with all state governments are important to ensure projects to be launched under the duration of 12MP can be implemented properly.
Its minister, Datuk Seri Mohamed Azmin Ali today said the engagement is important to avoid abandoned projects as seen in the previous MPs.
"These projects may have been given the green light by the federal government without the approval of the state government," he said.
"That is why I think it is important for us to listen to the state governments before finalising the document because only with the involvement of the state government would the projects run smoothly and on schedule," he told a media conference today after co-chairing the session with Penang Chief Minister Chow Kon Yeow.
Mohamed Azmin said in the previous MPs, engagement sessions for the document were only done between ministries at the federal level.
"But this time, we are approaching each state to listen to them and engage with state authorities involving all relevant agencies to discuss the priorities of the state," he said.
He said Penang was the sixth state in the series of engagements and it would be continued with other states.
Meanwhile, he assured Penang that it would not be sidelined in the 12MP that is expected to be tabled in Parliament in August or September next year.
He said several projects proposed by the state government, including the upgrading of government hospitals, would be prioritised in the 12MP.
"We should complement what you already have in Penang, the strength of Penang should be considered in our planning. So all the projects or programs that we consider should actually strengthen the states, especially in the northern states of the peninsular,"he said.
Mohamed Azmin said his ministry would also support any effort to create a more comprehensive public transportation system such as the Penang Transportation Master Plan.
"The state government had taken the initiative to propose a master plan on transportation in Penang and we will study this. As a policy, we will support any initiatives to reduce private vehicle use and increase public transport use, that is our national policy," he said.
-- BERNAMA