Come admire the beauty of orchids in Penang

Last Update: 02/08/2019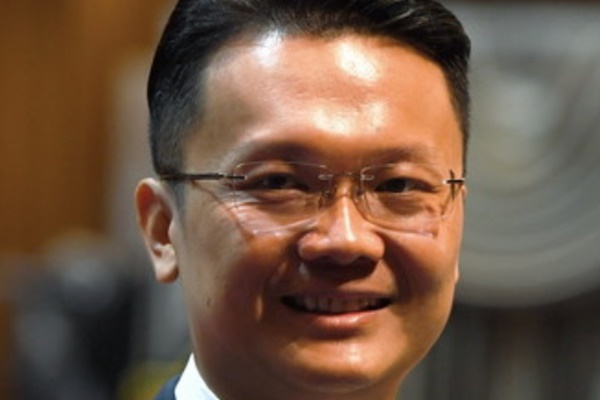 GEORGE TOWN, Aug 2 (Bernama) – The annual Penang Orchid Show is happening again aimed at promoting the Pearl of the Orient as a place where beautiful orchids are grown.
Organised by the Penang state government and Federation of Malaya Orchid Society (FOMOS), the Penang Orchid Show 2019 will be taking centre stage at the Penang Botanic Gardens from Aug 11-18, 9am-9pm daily.
State tourism development, arts, culture and heritage committee chairman, Yeoh Soon Hin, said: "This event will attract people, especially orchid lovers, to Penang. The event will focus on competitions and a sale of orchids. Orchid judges from Malaysia, Singapore and Thailand will be coming together at this grand event," he said at a press conference today.
Another focus will be Universiti Sains Malaysia (USM) School of Biological Sciences representatives led by Associate Prof S. Sreeramanan, who will provide information on orchid tissue culture and bio-conservation.
FOMOS organising chairman, Tony Tan, said admission to the event where 600 exotic orchids of 60 different species, classes and hybrids will be found, is free.
"Around 10,000 to 20,000 visitors are expected. For the orchid competition, there will be 60 classes with four major prizes: 'Best Plant of the Show', 'Reserved Best Plant', 'Second Reserved Best Plant' and 'Best Species'," said Tan.
On a different subject, Yeoh told reporters that registration for the Miss Asia Global Malaysia 2019/2020 started today, and that the state government and Miss Asia Global Malaysia Pageant will be announcing the date and venue for preliminary screenings in Penang, Kuala Lumpur, Johor Bahru and Kuching.
Being held for the first time in Penang, it is another opportunity for the state to promote its sights.
The competition is open to female Malaysians aged 18-28, single and are a minimum height of 1.65m (165cm). Register via https://forms.gle/t6TZ5ZQXhukyrLAy8 by Aug 20.
-- BERNAMA