Jessie Ambukon finds success in salted egg business

Last Update: 05/08/2019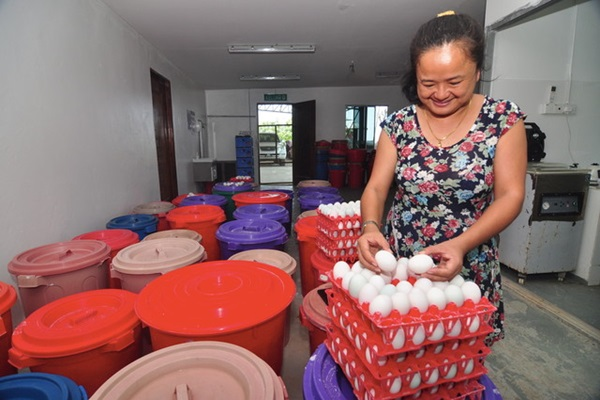 TUARAN, Aug 5 (Bernama) -- When Jessie Ambukon first started her salted egg business in 2015, she only had 10 ducks.
Today at Farm Bay Enterprise where she operates in Kampung PogunLawid here, the enterprising business woman is raising 4,000 ducks which has enabled her to produce 1,800 salted eggs a day, making her one of biggest salted egg producer in the district.
Apart from salted eggs Jessie, 47, is also raising 4,000 quails for meat and eggs on her 1.2-hectare farm with the help of eight employees.
"We started a new line of products by selling quail eggs and spurred by the encouraging response, fresh and frozen quail meat were also introduced to the market.
"To meet growing consumer demand, Farmbay products are now sold at 53 outlets throughout Sabah," she told Bernama here, recently.
According to Jessie, the duck salted eggs have remained to be the company's main product adding that preparing quality preserved eggs requires 15 days.
Jessie who ventured into the business out of interest in poultry farming said, it had not been smooth sailing, as at times when exposed to extreme climate conditions such as high temperature environment, the animals could suffer resulting in enormous economic loss.
However this has not deterred her from expanding her business. With growing demand especially during the festive season, Jessie is determined to double her salted egg production to 3,000 eggs a day
-- BERNAMA