Sabah to host state-level Indigenous Peoples Day celebration Aug 9-10

Last Update: 05/08/2019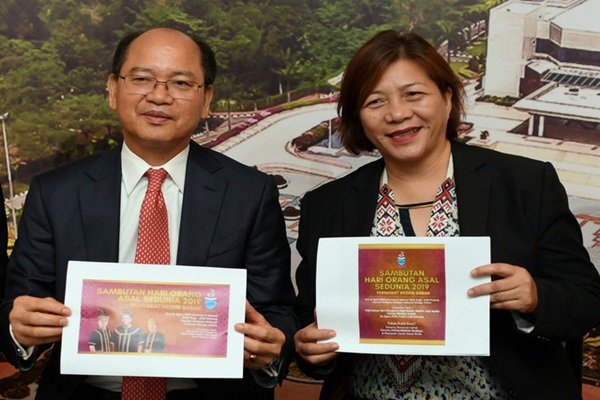 KOTA KINABALU, Aug 5 (Bernama) -- Sabah will be hosting the state level International Day of the World's Indigenous Peoples celebration starting on Aug 9 for two days at the Hongkod Koisaan Hall, Kadazan Dusun Cultural Association, here.
Deputy Chief Minister Datuk Wilfred Madius Tangau said the celebration, expected to be attended by more than 3,000 people, aimed at raising awareness among the people, especially government leaders on the existence of the United Nations (UN) Declaration on the Rights of Indigenous Peoples.
Madius said the declaration contained 46 articles, and Malaysia was among the earliest UN member nations to recognise and support it.
"We (the Sabah government) want the people to be aware of the existence of the 46 articles, in addition to being important to the government, in the hope that the declaration will be incorporated into the legal system and government policies and programmes.
"We will hold this celebration every year, not only to ensure that all the declarations are implemented by the government, but also to respect the rights of indigenous peoples," he said at a press conference at the Sabah State Assembly here, today.
Madius, as chairman of the organising committee of the celebration said various activities would be held during the two days, including cultural performances as well as a forums to discuss issues and challenges related to the rights of indigenous peoples.
The Sabah Museum Department will also hold special exhibitions on the arts, culture and clothing as well as the traditional ethnic dishes of Sabah's indigenous people, besides having booths set up by ethnic groups taking part in the celebration, he said.
-- BERNAMA