11 prohibition notices issued during lift safety inspections

Last Update: 06/08/2019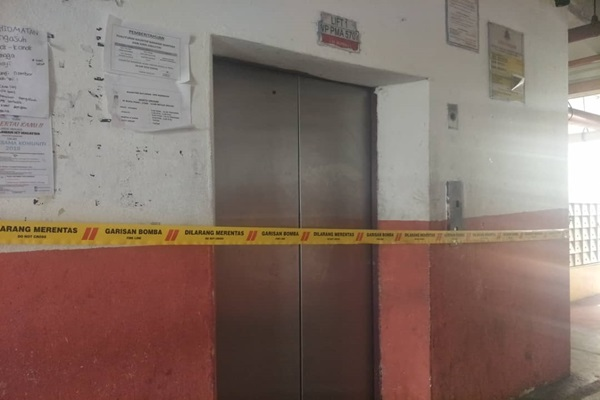 KUALA TERENGGANU, Aug 5 (Bernama) -- The Terengganu Department of Occupational Safety and Health (DOSH) issued 11 prohibition notices with immediate effect and eight instruction letters to owners of lifts or building premises between January and July this year, in connection with lift safety inspections.
This was done after the inspection of all 487 lifts in buildings throughout the state, including 23 lifts at state housing projects, was conducted by the department.
Announcing this today, department director Mohd Zahari Hitam said the notices and letters concerned premises which included government departments and private buildings.
Among the problems identified during the inspections was faulty safety equipment in the lift, he told reporters here.
Apart from yearly inspections conducted by the department, the lifts should also be inspected every three months by lift operation experts to ensure they are well maintained and safe, he said.
On another matter, the director said a month-long operation which began on July 14 and was aimed at preventing accidents at construction sites, had so far involved inspections conducted by the department on 21 sites, resulting in 53 prohibition notices issued to contractors with immediate effect to stop high-risk activities.
Twelve notices on upgrades and 32 instruction letters were also issued during the same operation, in accordance with the Occupational Safety and Health Act 1994 and the Factories and Machinery Act 1967.
Mohd Zahari said the operation which had focused on construction activities conducted in places located high above ground level because of the high incidence of accidents involving workers in such places, had also prompted the launch of 20 investigation papers for purposes of issuing compounds and instituting prosecution.
-- BERNAMA